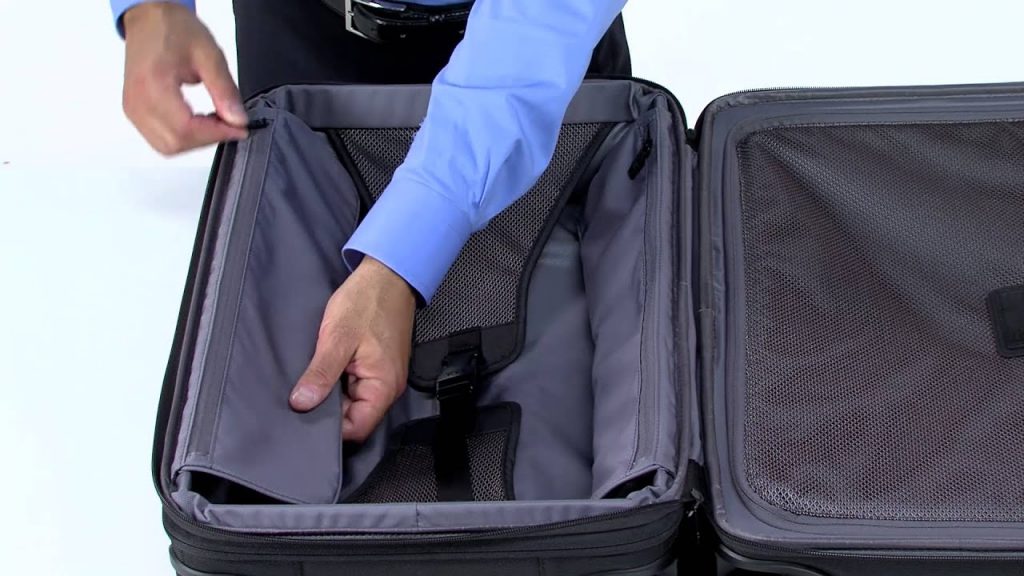 Best Tumi Luggage reviews
Best Tumi Suitcases
If you've ever used Tumi luggage, odds are good you'll go back to them the next time you buy luggage for your travels. Tumi makes some of the most consistently well-reviewed, durable, and high-quality luggage you can find, making them one of the top luxury luggage manufacturers out there. Of course, luxury luggage comes at a luxury price.
We've put together a list of the best Tumi luggage for travel, carry-ons and checked luggage included.
Tumi V3 International Expandable Carry-on
You've probably used– or at least seen–expandable suitcases before. The draw is that they act somewhat like compression bags, letting you compress your things to carry-on size. You can zip the Tumi V3 International Expandable Carry-on down to fit into overhead compartments, or, on your returning flight, leave it expanded to make room for all those extra souvenirs.
The expanding feature makes this suitcase versatile, but it's also lightweight, at only 7.12 pounds. That's not to mention the case's recessed wheels, integrated TSA lock, and tie-down straps. All in all, this is a compact, lightweight case perfect for short trips.
Sam International Expandable 4 Wheeled Carry-On
Like the Expandable International Carry-On but don't love the hard case? Enter Sam International. It still comes with recessed wheels, an expandable center, and interior zippered compartments, with an added suitor section. Instead of polycarbonate, the case itself is made of super-durable ballistic nylon. That might not look as tough as the polycarbonate, but it's a super tough material with a professional look. The trade-off: this case doesn't come with an integrated TSA lock, offers only two color choices, and weighs 10.6 pounds. Overall, though, it's another great option for short trips.
Tumi Luggage Voyageur Super Leger International Carry-On Bag
The Tumi Luggage Voyageur Super Leger International Carry-On Bag is another compact, lightweight carry-on suit. It weighs just 7.5 pounds and is made with a light but water-resistant nylon. This case doesn't come with the handy integrated TSA locks of the International Expandable Carry-On, belonging instead to the more style-forward Voyageur series. It does come with two interior compartments–not to mention multiple zip pockets and tie-downs–making it super simple to separate your things.
Tumi V3 Worldwide Trip Packing Case
Similar to the International Expandable Carry-On, the Tumi V3 Worldwide Trip Packing Case, Black is made of super-lightweight and durable polycarbonate. At 12.3 pounds, it's actually Tumi's lightest case (excluding the carry-on sized alternatives.) The Worldwide also comes with that integrated TSA lock– a big plus for frequent flyers– and 360º rotating wheels. All in all, that makes for a lightweight, durable, and easily maneuverable suitcase for international travelers.
Tumi Alpha 2 Lightweight Medium Trip
The Tumi Alpha 2 Lightweight Medium Trip (part of the Alpha 2 collection) is all about longevity. It's got the sleek look that Tumi is known for, plus a few improvements for frequent travelers. This case comes with a few features aimed to cut back on wear and tear: a reinforced frame, impact-resistant caps on the corners, and a newly improved handle system. It's quite a bit heavier than some of the smaller options–it comes in at just over 17 pounds– but it's got the same maneuverability as the Worldwide Trip Packing case, and even more interior space. In short: this is the pick for frequent or international travelers who aren't so concerned with 'packing light.'
Honorable Mentions
We've looked at the top carry-ons and checked suitcases, but they just scratch the surface of the Tumi catalog. Here are a few other cases that offer the durability and sleek aesthetic that Tumi is known for:
Tumi V3 Short Trip Expandable Packing Case: The Short Trip Expandable is much like the Medium Trip Expandable, with the exception that it's a bit smaller in every dimension. It measures 26″x19″x13″ and weighs 15 pounds (compared to the Medium's 17.) You'll have a bit less space with this pack, but you also won't pay quite as much.

Tumi Tegra-Lite Max International Expandable Carry-On</a: This case is the same size as the Sam International, although its inner compartment is smaller. It's a hard-side case, but its Tegris material gives it added durability. Tumi has exclusive rights within the travel industry to use Tegris– a "polypropylene thermoplastic composite material" known for being ridiculously resilient. You'll have a harder time finding a comparably durable suitcase that looks this good.
Whether you're a business traveler who takes short trips, an international traveler looking for a compact case, or a domestic traveler looking for a sturdy, checked bag, Tumi has plenty of attractive options. Hopefully, you've found something that works for you on this list!
You will have to drop quite a bit of cash to get ahold of one of these– but you can bet that you won't need to buy another one anytime soon. (You can check out Tumi's warranty information on their site.)