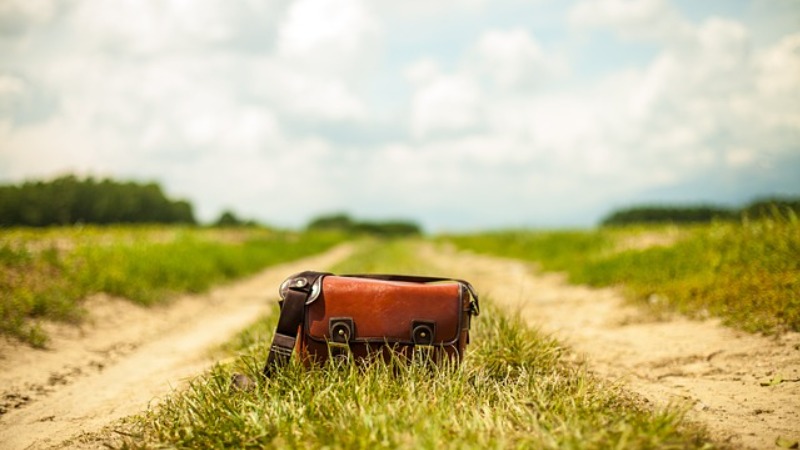 Everyday Carry for Women
EDC for Women – Every Day Carry List
EDC stands for Everyday Carry. Today we'll be talking about EDC for Women. It's important to be prepared for many scenarios.
We might carry makeup, a wallet, and sunglasses in our purse, but these things are not super helpful in the event of an accident or disaster.
I keep a bug out bag in my vehicle and in my house. If I'm away from both of those things, there's a chance I might need some emergency items.
Those items can be a lifeline in an emergency. I sure hope that I have what I will need if an emergency arises! That is why I want to share a list of EDCs for women.
These items can be different depending on the individual. Think about what you want to prepare for and what you need to prepare for.
Location, Location, Location
Location is important when thinking about what to EDC for women. You may want to take into account natural disasters that happen near you. Some places have a lot of fires, some tornados. Keep this in mind while you compile your list for your EDC. Your job will also be a big part of what you should carry and what you CAN carry.
Your employer may not allow some of these items on the premises so do your homework before deciding on what to carry!
You don't have to go and buy a special bag just for this. This stuff can just go into your purse. You may need to buy a bigger purse, but don't have too much stuff or have your purse be too heavy or too big! I carry most of my smaller items in an old chocolate or mint tin.
It's always hard to prepare when you don't know what exactly to prepare for. I like to make a list and then try to narrow down that list as much as I can.
EDC For Women – Purse Carry
Phone – To call for help. On most smartphones, there are some really cool settings for emergencies. Make sure you know about them by doing your research or reading the manual.
Wallet – Of course, right? Identification will be easier if you need medical help in an emergency if you have your ID on you.
Pocket knife – Research about laws in your area, before buying knives online.
Paracord keychain – This one is special, it comes with a needle, wire, aluminum foil, tinder, fire starter, fishing lines, fishing hooks, weights, and swivels.
Paracord bracelet – When I'm not wearing my paracord bracelet, it's hooked onto by B.O.B (bug out bag) or purse.
Pen – You may need to write something down that's important.
Tactical Pen – by Take Flight, which is a Veteran Owned company. This multi-tool is a self-defense weapon, a glass breaker, and flashlight all-in-one.
Lighter – This lighter has the Tesla power, it's on my wish list!
Feminine products – Pads and tampons or whatever you can fit in your purse. Not only used for obvious intentions, but also as bandages if needed!
Tissues – You never know when you need to wipe something.
Chap balm – There's never a time when I wanted to be stranded away from my chap balm!
Power cell To charge a cell phone.
Gun – Don't just carry a gun, be trained, go to the range, practice, practice, practice! (Make sure to follow all applicable laws.)
Taser – Another great option for self-defense. (Make sure to follow all applicable laws.)
Pepperspray – Again for defense. (Make sure to follow all applicable laws.)
Foldable scissors (Slip-N-Snip)
Tiny little can opener – Haha, it is tiny. Okay, they don't call it that. This is a P-51, military can opener. They are handy little things, and they are pretty cheap to buy.
Snacks/Food – Something lightweight, with a long shelf life. Like ration bars, or survival tabs.
Small first aid kit – bandages, gauze, antibacterial ointment
What to Store in a Tin – EDC For Women
Most people use an Altoids tin, but I also have one that is round, from Trader Joe's. You can find these at the checkout counter. They have chocolate in them originally! Two birds with one stone. A new tin and I get to eat chocolate! These are the items I put in my little tin.
Bandages
Alcohol Swabs
Small amount of money
Rubber bands – Dollar store is a great place to get these items but be careful and do proper research on any items you will depend on in an emergency.
Paper clips
Bobby pins
Safety pins
Sanitizer
Travel bottle of lotion
Sewing needle and thread – dollar store
I also bought these little plastic containers from the dollar store. I was storing something else in them, but they've been empty for quite some time, so I thought I'd fill them up too just like I filled the chocolate tin. The lotion bottles actually fit into these unlike in the tin.
Ingenius Prepper Items For Women?
I found some interesting items on Amazon, I honestly haven't tried these but I'm putting them on my wish list! I thought you might like to check them out also.
A tactical hat? It has 6 pockets apparently…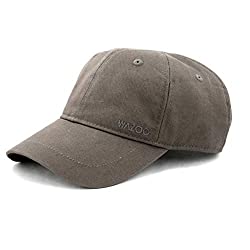 Tactical hair clip – a hair clip that's also a screwdriver, trolley coin, wrench, and cutter.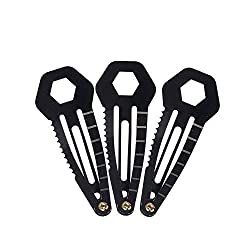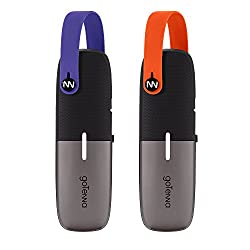 Tactical Necklace – Fire starter set and fishing tools.
If You Live Out In The Boonies – Vehicle EDC For Women
Okay ladies, if you live in the boonies, seriously we need to have a talk. There are some supplies I EXPECT you to have on hand! In your car especially!
I urge you to build a bug out bag for your vehicle. Here's a couple of necessary supplies to keep in your car, just in case.
Emergency car kit – including jumper cables or even better portable jump starter, flares or reflective signs,
Candles – during the winter candles in a vehicle can help you keep warm, in case your vehicle gets stuck.
Personal water filter
First aid kit
Emergency Blankets
BIC Lighters – Especially, if you live in a cold climate!
Disaster Kit – This kit contains food, water, shelter, and first aid.