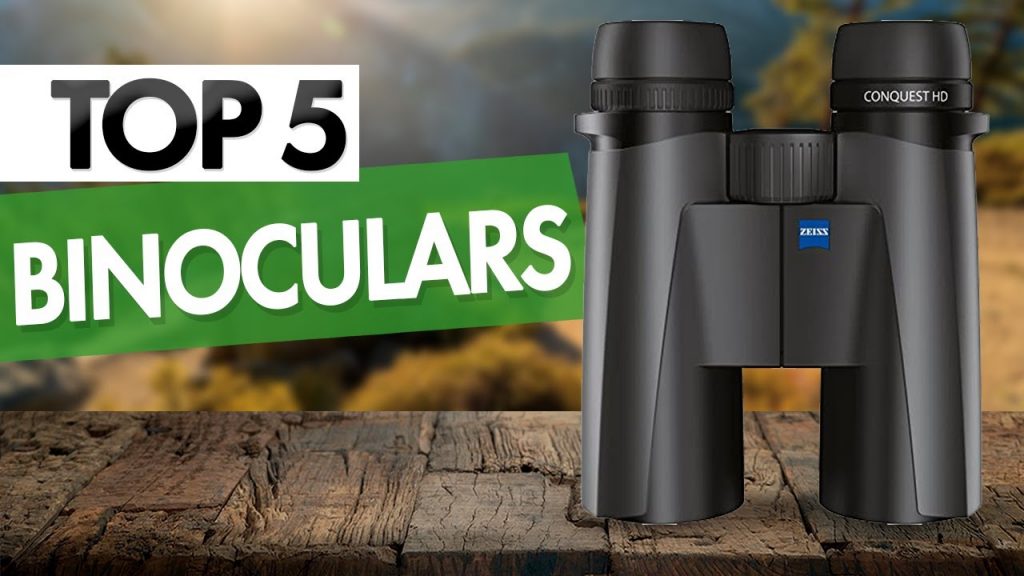 8 Best Binoculars for Adults & Children
A pair of binoculars is a vital outdoor tool. Whether you are bird watching, stargazing, hunting, or enjoying a Broadway show or even a close up of a magnificent sunset, it's wise to keep a pair on hand. Below are the four best binoculars for adults, and the four best binoculars for children – so that you can make your hobby a family affair!
Best Binoculars for Adults
These binoculars are super lightweight (weighing only 9.2oz) and they will magnify anything you want up to seven times. They are also small enough to fit in the palm of your hand, measuring only 1.4" x 0.7" x 1.7". This makes them perfect for travel, backpacking, and hiking. The package comes with a binocular pouch, neck strap, protective eyecups, and a lens cloth.
The entire product offering nearly defines "small, but mighty" with one reviewer reporting that they are comparable to more expensive gear. If you are going to be traveling or hiking this summer, make sure you've got these binoculars with you.
These look exactly like what you picture when you conjure up an image of binoculars. Two independent lenses connected by a focus dial, on a hinge that allows you to condense or widen the space between the lenses to fit your face. They offer 10x magnification, and the multiple layered coated Aspherical lenses offer a fantastically clear image.
The best binoculars are compatible with tripods and have a shock-resistant rubber finish. They are heftier than the pair listed above, weighing 1.76 lbs and measuring 7.5" x 4" x 6.7". The kit comes with a carrying case, a strap, and a lens cap for easy transport. These are powerful binoculars that are great at capturing fast-moving objects – like birds!
This pair of binoculars has the fantastic advantage of being waterproof and fog proof, making them great in dynamic and unpredictable outdoor environments. They have a focus dial, but no way to adjust the distance between the two lenses. These binoculars offer 10x magnification, and measure 5" x 2" x 6".
They weigh only 1.35 lbs and are compatible with most tripods. Included with purchase are the binoculars, carrying case, neck strap, and lens wipe to help keep your pair safe, clean, and ready for use. These are great for hunting, or bird watching in a humid or wet environment. The versatility is one of the reasons they made our best binoculars list.
For those of us looking for magnification abilities that come with some style, there are these fantastic opera binoculars! They are brass and black and look almost steam-punk with an extendable handle. There is even a tiny LED light in the center to help illuminate the area in front of you. Perhaps it's to help you to read the Playbill in a darkened theater? These are not good for outdoor use, but are perfect for attending the theater, or even for a fun costume party!
Best Binoculars for Children
This pair of children's binoculars resembles the Carson Falconer pair listed above, but instead, they are designed for children. They weigh only 1.6oz and measure 12" x 5" x 11", which makes them easy to grasp but light to lift. Their light-weight and portability make them contenders for our best binoculars list.
These binoculars offer a strong magnification. If you are trying to spark your child's interest in bird watching, stargazing, or just general exploring, this is a great way to start them off.
If your child is looking to emulate an adult using binoculars, these are a great choice. They come with a neck strap like many adult binoculars, and they fold in and out like adult binoculars. That being said, they are still made of durable and lightweight plastic, which makes them easy for children to manage.
They offer 2.5x magnification, which is a significant but subtle magnification. These are designed for getting children used to the feel of using binoculars. These are a great choice for children of all ages.
If your child is the adventure type, this pair of waterproof, shockproof toy binoculars are set to withstand anything your child throws at them (literally or figuratively). They feature a slip-resistant rubber grip, soft rubber eye protection, an included neck strap, nylon case, and lens wipe.
They magnify 8x, which is strong for children's binoculars. Plus, they come in nine fun colors. This is a great gift for any child who cannot sit still and who wants to explore the world around them.
If you do not want to limit your child's exploration to just gazing through binoculars, then pick up this exploration kit that includes not only binoculars, but a compass, magnifying glass, whistle, flashlight, and a tin case to keep it all in!
With this kit, your child can go outdoors and confidently explore the world around them. It is also a great way to keep your child occupied while you explore your hobbies, like bird watching. Grab this kit and send your child outside to have an adventure.
.
So grab one or more of these best binoculars and go out and explore our world. If you're planning on making a road trip out of it, don't forget to bring your road trip essentials.