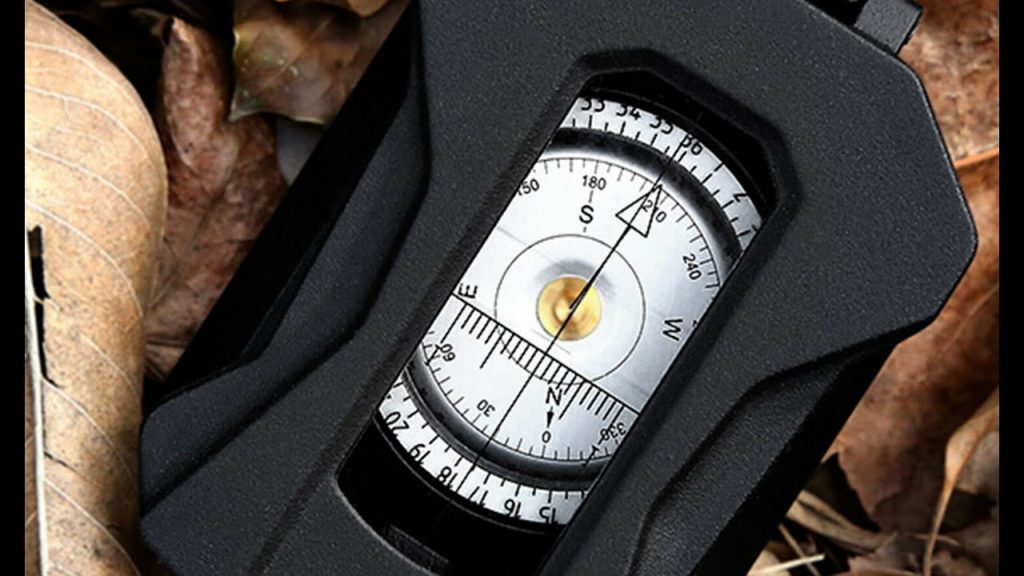 Best Travel Compasses
Best Compass for Travel
With the prevalence of smart devices and technology, it is hard to imagine a time in which a compass was considered state-of-art. Yet, unlike the typewriter, the telegraph, or even the Blackberry, the use of compasses has persisted. They are pretty incredible devices. They don't require a battery or charge, are simple to understand and operate, and can help even the most pathetic of navigators to find their way.
Which is the best compass for you?
Whether you are planning a weekend in the woods, a hike of the Application trail, or just prefer to have a back-up to our often fickle smart devices, packing a compass is never a bad idea. Below are our favorite choices for every type of compass user.
Instead of fighting with Apple maps or desperately trying to make out constellations on a cloudy night, keep one of these slim, inexpensive little tools with you at all times and you will never be lost again.
This compass is fantastic for serious navigators. First of all, it isn't just a compass. It comes with a built-in map measurer and distance calculator, which can help you to sues out just exactly how long a journey is going to take you. It Is made of a heavy-duty aluminum alloy that is durable, yet light.
The floating compass features a full 360-degree scale. This best compass option snaps closed and comes on a cord that can be worn conveniently around your neck. Or, it can be quickly secured to your luggage. If you are planning on spending any kind of time outdoors, this compass is absolutely something you should have on you.
If you are more into compasses for the vintage-feel of finding north and embarking on an epic journey, then this beautiful compass rose with an included leather case is perfect for you. The compass itself is ornate, and comes encased in an antiqued brass tin that has Robert Frost's famous poem, The Road Not Taken imprinted inside of the lid.
This is a fantastic keepsake or gift for anyone enamored with the idea of world exploration. In fact, it is even better than your standard keepsake, since it can also help you find your way! With this best compass option in your pocket, you will be ready for any excursions.
If you want something utilitarian, yet aesthetic (basically a combination of the first two entries on this list), then you can't go wrong with this fantastic survival compass from SharpSurvival. This best compass option features a copper case and a 360-degree rotating bezel.
It is particularly good for nighttime navigation since it glows in the dark! This compass is beautiful, useful, and can help you find your way when you're lost — day or night. This is a great compass for anyone who appreciates design but is still looking for functionality in their survival tools.
If you are a serious backwoods hiker, you likely already understand that you are going to need a lot more than a compass for survival. You also probably understand how valuable your packing space is. Adding even a 5 oz compass to an already loaded pack is a big deal.
That's where this little tool comes in. This bracelet snaps comfortably around your wrist. Yet, right on hand (pun absolutely intended), you will have an embedded compass, a flint fire starter, a fire scraper, a small knife, an emergency whistle, and 12 feed of paracord. For such a small piece of "jewelry," this best compass option sure packs quite a punch – including a fantastically useful compass.
Another way to keep a compass on hand when you are space-conscious is to combine it with your carabineer. This pack of clips includes 12 colorful clips with embedded compasses. This is a great thing to snap to the outside of your pack, or even to help teach children how to use a compass and navigate on their own.
It may not be the best survival compass ever, but it will definitely help you to orient yourself without sacrificing valuable backpack space. Plus, it's just a fun product that is bound to be the envy of your hiking buddies.
This best compass option is great for using along with a map. Not only does it feature a precise, fluid housing, but it also contains a partial straight edge ruler on one side. It even includes a lanyard that can help you to easily store the compass on your person as you hike and explore.
It is lightweight, accurate, and a great tool to use along with an old school paper map. The Boy Scout motto is to always be prepared – and a part of that is always having a reliable compass on hand!
Last but not least, if you are a compass enthusiast who is looking for more of an art piece than a tool, then you cannot go wrong with this stunning piece. It features a compass and a sundial, both of which can be used once the lid has been lifted up to reveal the beautiful craftsmanship of the interior.
It is made of solid brass, is 4.5" in diameter, and is a beautiful piece for play and display. You probably shouldn't rely on it completely for survival, but it can be a gorgeous desk piece for any travel enthusiast.
Best Compass Summary
So pick a navigation tool from this list and never get lost again! It is time to brave the elements with nothing but true north to guide you. Channel your inner explorer and use one of these best compass options.