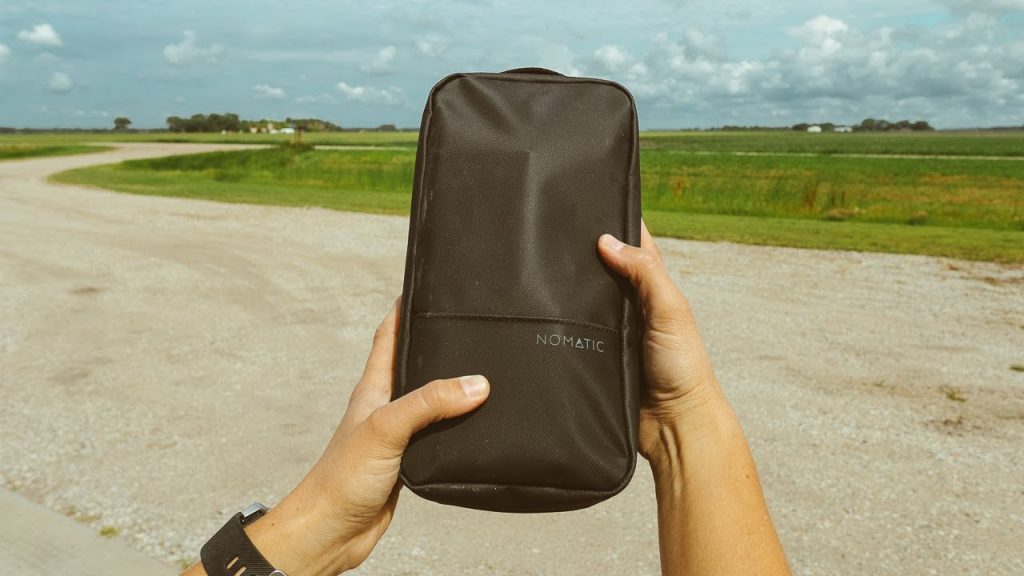 Best Toiletry Bag for Travel
Best Toiletry Bag for Carry-on & Travel
Whenever I pack for a trip, I always think about the clothes I will bring first, the technology I need second, and toiletries third. I always find that toiletries, while crucial for looking and feeling your best while you are away, are challenging to pack. Liquid carry-on restrictions limit your options if you are packing light. The varying sizes of different grooming items can make it difficult to use space efficiently.
Fortunately, this challenge is not new to the travel industry. A variety of toiletry bags are available for any and every type of traveling you may do.
Below is a list of the best toiletry bags organized by length of a trip. With these organizers packed away in your luggage, you can rest easy knowing that you can feel and look your best, no matter where you are.
Best Toiletry Bag For A Weekend Getaway
If you only want to hit the road for a night or two, these compact bags are a great way to transport the essentials.
BUBM Men & Women Toiletry Handbag
This bag is compact but well organized and spacious. It has one main compartment for your larger toiletry items, like a bar of soap, a tube of face wash, or a bottle of makeup remover, as well as a small bottom compartment for slimmer items like toothbrushes and makeup. The main compartment has a few slots for organizing and holding various items in place, and the slimmer compartment has two mesh slots and a few elastic loops for securing your smaller items.
It is made of waterproof material, so if you need to pack in a rush after using your toiletries, you do not have to worry about lingering droplets of water. It comes with a warranty on function. You also have a choice of three fun color combinations. If you plan on spending one, two, or even three nights away from home, this is a great option for packing anything you may need.
Gox Ultra Light Multi-Function Toiletry Bag
This bag is teeny tiny, but can still fit a toothbrush and toothpaste, some face wash and moisturizer, and maybe one or two more items. It has one main compartment, which is segmented by elastic and mesh. This will help to keep your items well organized and in place. It is made of 100% nylon, making it water and rip-resistant. It comes in four fun colors.
Best Toiletry Bag For A 4-5 Day Trip
Whether it is a long weekend or a quick business trip, for a longer trip you will likely need a little bit more space. Below are some medium-sized bags that will allow you to pack more than just the essentials.
Meluoher Waterproof Toiletry Bag
This bag is still small, measuring at 4" x 6" x 9", but it offers quite a bit of space. With only one main zipper compartment, you will not have to go searching for your things. Once you unzip, there is a hook that unfolds which allows you to suspend the carrier on a towel rack or shelf, which makes it super easy to keep your things in place and well organized. The main compartment is segmented by mesh and elastic, which will hold your items firmly in place, and the overall shape of the bag is nice and rectangular which will make it easy to pack.
Gonex Dopp Kit Toiletry Organizer
This bag is great for the more meticulous among us. It has three zippered compartments – maybe one for makeup/shaving equipment, one for a toothbrush, toothpaste, and floss, and another for soaps and moisturizers.
It comes with a great external handle which makes the bag easy to pick up and throw into some luggage. The nylon is waterproof so if you need to pack items directly from the shower, you can do that without worry. The bag is a great square shape, so it will pack nicely in your bag. It comes in five bright colors.
Best Toiletry Bag For A Week+ Stay
When you are facing a week or more away, you will probably want to bring most of the creature comforts you enjoy at home. These bags offer a ton of space for anything and everything you may need.
MelodySusie Large Hanging Toiletry Bag
This case is large enough to fit full-sized soap and shampoo bottles. If you are planning an extended trip and will be checking a bag, then this is a fantastic option. This is a great solution for couples and families as well.
It unfolds into a hanging display of your toiletries, with one main pocket, two smaller pockets, and two winged pockets off of the main compartment. While it looks deceptively compact when it is folded up, it can more than fit everything you need. It is made of waterproof polyester and comes in four colors.
TravelMore Hanging Travel Toiletry Bag
This bag almost resembles a small duffle bag. It consists of one large compartment, but the cover unzips and reveals a hook, so you can easily hang the kit or prop open the lid. The interior of the cover offers a small mesh pocket for a toothbrush or anything small and easily lost.
There is also a small front pocket. It is water-resistant and advertised as leak-proof. In the unlikely scenario that one of your bottles explodes, you don't have to worry about the rest of your luggage. It comes in three colors.
So pack up your bathroom and hit the road. With these bags, you will have everything you need tucked away and ready to go!