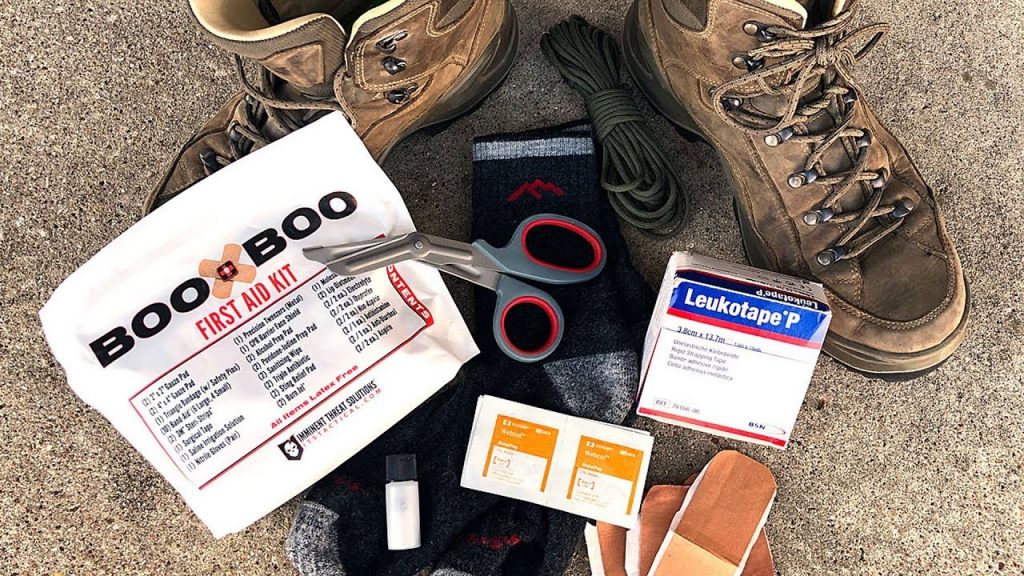 How To Avoid Blisters and Travel Like A Pro
Do you remember getting blisters as a kid? Maybe you spent too long running around barefoot on hot asphalt, maybe your mom made you wear new shoes all day, or maybe you were just having too much fun playing to notice the bubble forming in your skin. It usually wasn't until hours later that you realized that the twinge on your food had erupted into an annoyingly painful and majorly inconvenient injury.
How To Avoid Blisters
As adults, blisters are not any less painful, but we are usually aware enough to know when they are happening. Nothing is worse than walking around in pain, knowing that it will only get worse from here. Fortunately, there are some answers on how to avoid blisters so you can turn a march of pain into a confident stride. Find what method works best for you and stay comfortable out there!
If you are looking for direct protection, then this silicone gel will help you to lubricate your skin and stay protected from blisters that form from skin-on-skin or skin-on-clothing irritation. The gel is comfortable, breathable, waterproof, and sweat-resistant, so you can wear it all day without worrying that a blister will form. If you plan on walking, running, or hiking a lot during your travels, then make sure you have applied this gel to any sensitive areas.
If you aren't a fan of putting lubricants directly on your skin, then try wearing this performance tape on your hot spot areas, like the back of your heels. The tape is made of 100% synthetic fiber that is thin and light, yet durable. The adhesive is strong, and the rounded corners prevent peeling.
Without getting the tape wet directly, it will last on your body for up to two days. This tape forms a protective barrier between your skin and the irritating shoe or fabric and is designed to stand up to the harsh conditions faced by elite athletes.
This is an on-skin solution that resembles a stick of deodorant. By applying it directly to your skin before putting on your shoes or clothing, you will prevent blisters entirely. The glide is infused with vitamin A and C to help soften the skin and restore dry, chapped feet. It also helps to minimize inflammation.
The substance is clear against the skin, so it will not be unseemly or look like you have covered your foot with deodorant. There is no fragrance or odor either. If you know you will be walking a lot in new or uncomfortable shoes, make sure to apply this beforehand.
These socks are made of 70% cotton, 20% dry cool yarn, and 10% Spandex/Elastin. The dry-cool fabric is quick-dry, so that sweat or water cannot pool in your shoes and cause blisters. The mid-weight cushioning keeps your sock firmly in place on your foot.
If you have ever had your sock move around in your shoe, thus exposing your skin to the rough interior of your foot and causing a painful blister, then these socks are a great purchase for you. The five-pack comes in five different colors, so you can stay styling during your walk or hike!
If your shoes are new, uncomfortable, or prone to causing blisters, then these padded inserts might just be your solution. This set comes with eight pieces: four heel grips, which keep the back of your shoe off of your skin, two ball-pads, which cushion your strides, and two heel-wrap insoles that cushion and protect the back half of your foot.
These pads are durable and reusable, so you can stay protected wear after wear. One reviewer commented on how she was finally able to wear wedge shoes that were otherwise uncomfortable. You may ask how to avoid blisters when wearing heels and wedges? These padded inserts are a great option.
If you are among the 23% of people ages 18 to 65, or among the 36% of people age 65 or older who suffer from bunions, you know how uncomfortable it can be when a bunion rubs against the inside of your foot. These gel half-socks are made of a soft, medical-grade rubber called thermoplastic elastomer, which will hug and protect your foot no matter what shoes you are wearing. They are washable and reusable, so if they provide the relief you can wear them again and again.
If you mostly suffer from blisters or calluses on your toes, then these toe-sleeves are a great in-shoe solution for you. The stretchable fabric is lined with moistening gel which will reduce pressure and friction between your toes, and keep you feeling comfortable all day long.
The sleeves can be trimmed to fit your feet, and they are stretchy enough to not slip off while you are wearing them. They are washable, stretchable, and reusable, and an Amazon Choice item.
How To Avoid Blisters Summary
How to avoid blisters is through prevention and preparation. Using one of the products above can help. Stay protected and comfortable, and don't let a painful blister prevent you from exploring while you travel! Don't forget to wear comfortable shoes.