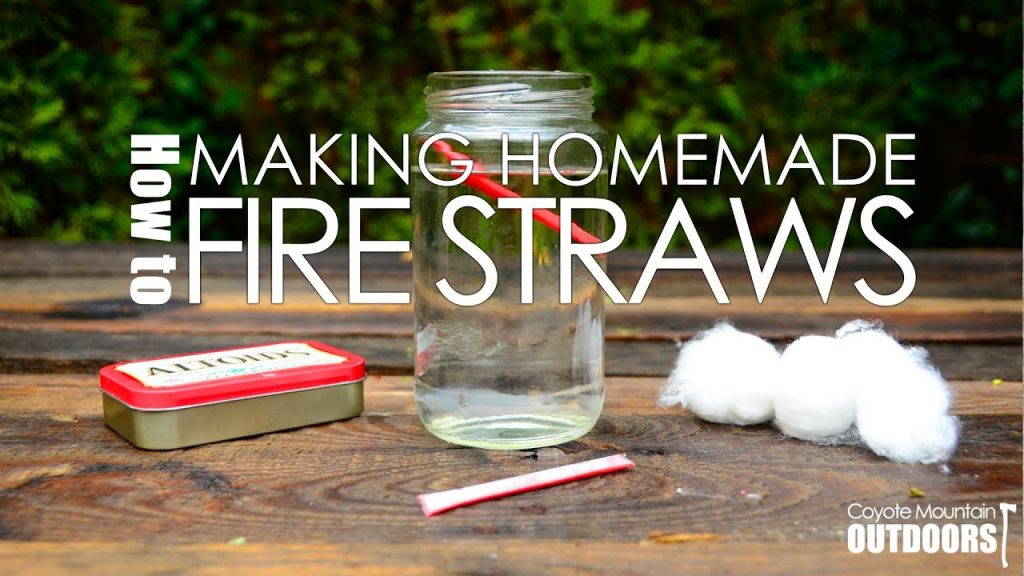 How to Make Fire Straws
This is a simple little DIY for fire straws that can be added to your survival kit and be ready for when you need to start a fire in a hurry. They take up hardly any room at all and more importantly, they're waterproof. The great thing about these firestarters is that they are super easy to catch a spark if you're using a Ferro rod.
Start off by gathering together the following items:
Plastic drinking straws (the wider, the better)
Cotton balls
Vaseline
Scissors
Lighter
Pliers
Toothpick
How to Make a Fire Straw
Begin by completely soaking/covering the cotton balls in vaseline. You want to make sure that none of the cotton is left uncovered. Use your fingers to push the vaseline into the cotton balls and then move them off to the side.
Take your scissors and cut the straws in half. You can cut them smaller if you prefer but I find a half size to be perfect for this.
Using your lighter, seal one end of the straw that you have just cut. It won't take much heat for the plastic to soften so don't hold it directly into the flame otherwise you will burn it which releases toxins that you don't want to be breathing in. Use your pliers to clamp the end shut.
Take a small amount of your cotton ball and vaseline mix and roll it in your fingers so that it can fit inside the straw. Use your toothpick to push it down, leaving a small space at the top, and then seal this end in the same way as you did before.
It really is that easy.
When you need to use them, just cut them open, pull the cotton out, and use your Ferro rod to create a spark or your lighter to light it. Once you have it lit you can start building your fire as you normally would.