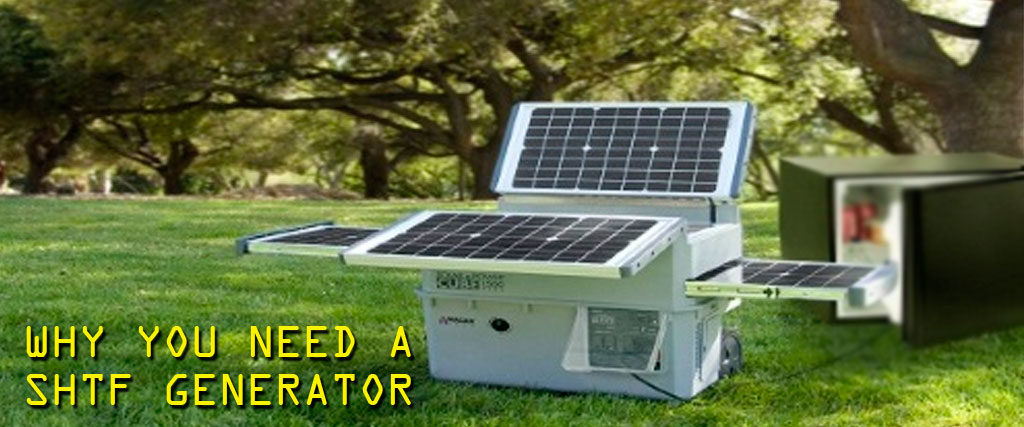 Why You Need a SHTF Generator
Almost all of us have experienced power outages at one point or another in our lives. But what happens when the power doesn't come back on?
For about 8 million residents of New York, power was lost during hurricane Sandy. According to the Huffington Post, over 100,000 people remained without power two weeks after the storm hit.
Sales of generators skyrocketed amidst the panic and those who really needed them were not able to get them.  A number of people actually died in the aftermath due to the freezing temperatures. If those in the disaster zone would have been prepared with a shtf generator, would the news headlines read differently?
Availability
While most preppers have emergency food, water, guns, and ammo, having a generator is still relatively uncommon.  This is probably because generators were too expensive and impractical for an average person to own in the past.
However, over the years  technology has steadily improved resulting in generators that are more compact, efficient, and affordable than ever.  A shtf generator is so affordable today that you would be foolish not to add one to your preps.  Lets take a look at the benefits a generator can provide during a power outage.
Benefits of a SHTF Generator
Although everyone understands that electricity is a critical resource, the benefits of having a generator might not be obvious to everyone.  So what can a generator do for you?
Climate Control – In areas with extreme hot or cold weather, a generator tied directly into your heating/air conditioning unit will keep you from suffering.   Air conditioners typically consume a lot of power but blowers for gas furnaces can easily be powered by a small portable generator.
Cooking – In an emergency, using a generator to power electric cooking devices could keep you from going hungry.
Charging Electronics – The ability to charge your phone, radio, TV, power tools, or anything else that plugs in can keep you operational and in contact with those outside the disaster zone.
Food Preservation – Keeping your refrigerator and freezer running can keep your food from spoiling before the power gets turned back on.
Flood Prevention – If your home has a sump pump, losing power could mean flooding.  A shtf generator will keep that pump running and keep your home dry!
The list above is only a few likely uses.  When a generator is tied into your electrical system, you can literally use all electrical appliances and outlets in your home just as though nothing happened!  You can get a transfer switch installed by just about any electrician and be able to plug your generator into a special outlet to power your whole house!
By now you are probably wondering what size generator you would need to power your house and how much it costs to purchase and run.  Lets take a look.
What Type of Generator Do I Need?
The first choice you will have to make is between a permanent and portable generator.  Portable generators are much more affordable, convenient and run on gasoline, where permanent generators run on propane or natural gas and are usually much more expensive.
The amount of watts you need is determined by the appliances that you plan to run.  For most scenarios a mid size portable generator between 4000-8000 watts is going to be enough to get you through a disaster without breaking the bank.    Below is one of the most popular portable shtf generators on the market.
What you can expect it to run at once (varies based on appliance efficiency):
TV
A few lights
A refrigerator
A sump pump
The blower for a gas furnace