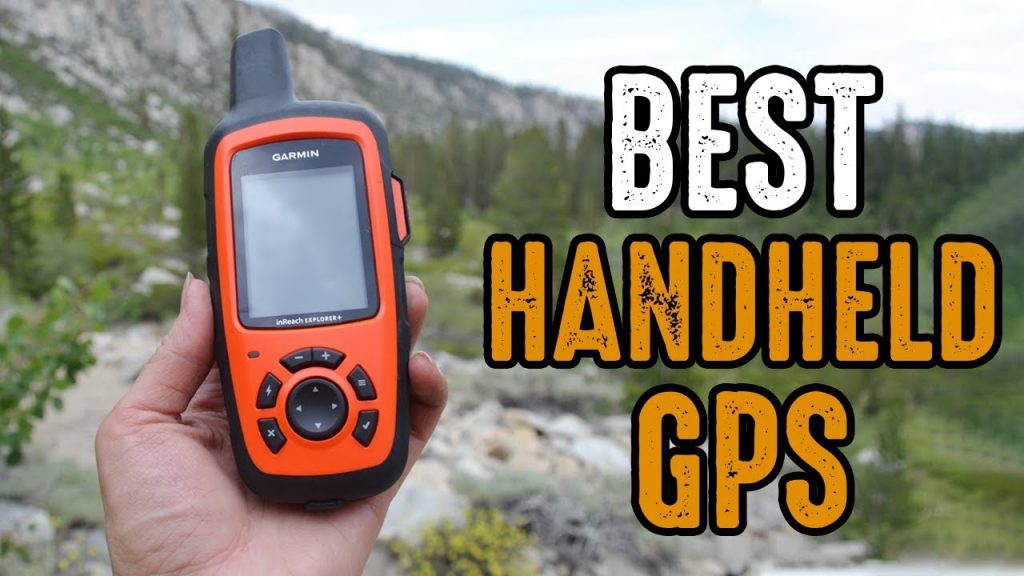 Top 5 Handheld GPS of 2020
Best Handheld GPS
A handheld GPS device is incredibly useful when hiking, trekking or mountaineering because it allows you to easily find your way even when the visibility is poor or the landscape has little or no distinct features. GPS devices are more durable and have a much longer battery life than Smartphones which are often used. Furthermore, they are typically equipped with batteries that can be replaced with disposable batteries if recharging is not possible.
In comparison to the increasingly popular GPS-enabled watches, handheld GPS devices offer a better overview of the terrain as they can show detailed maps and in some cases also satellite imagery while watches can only show your location and direction in relation to the waypoints and routes. Handheld GPS devices also allow you to easily insert new waypoints and plan the route directly on the device while you need a computer to insert waypoints and routes on a GPS watch prior to your hike. Therefore, handheld GPS devices are the navigation tool of choice when it comes to hiking and mountaineering.
As you will see all of our top handheld GPS came out from Garmin who really are at the top of their game.
In a Hurry?
If you are in a hurry, then why not just have a look at our chosen two models below.
Garmin GPSMAP 64s – Very accurate but bulky antenna.
Garmin eTrex 20x – Suits a budget but no 3-axis compass or barometric altimeter.
Garmin GPSMAP 64s
While most new Garmin handhelds are ditching their buttons, the GPSMAP 64s is an exception. What sets the GPSMAP series apart from the rest is its combination of price, accuracy, and firmware that is mostly free of bugs. The "s" in the name means the device can pair with your phone to receive notifications, but more importantly for us, the midrange model also includes an electronic compass and barometric altimeter.
Being fully waterproof means that you can use the GPSMAP 64s in all weathers. The 2.6″ color display screen can easily be read in both low and high light conditions, and even when the screen is on its dimmest setting it is perfectly visible in from early morning to mid-day. The battery life is around 16 hours and is powered by two AA batteries, meaning it's easy to charge or bring spares.
The Garmin GPSMAP 64s is not one of the cheapest on the market however you truly do get what you pay for. It's easy to use, versatile, reliable, and feature-rich. The buttons, although less quick and elegant than the touch screen, meaning it can easily be used in cold conditions.
Lastly, its excellent coverage in all types of terrain means that you can trust the GPS wherever your adventure takes you.
Pros
Excellent coverage due to GPS/GLONASS and quad helix antenna
Display that can easily be read in all conditions
Cons
It is a bit on the bulky side
Garmin Oregon 700
The Bluetooth and Wi-Fi on your Oregon 700 will allow you to enjoy a superior geocaching experience that will make your travels more comfortable and save you lots of time in the long run. The Garmin alternative features Active Weather support with animated radar overlays as well as a 1-year BirdsEye Satellite Imagery subscription. You will be able to be up to date constantly with all the latest weather alerts.
It is now easier than ever to download software updates thanks to the multi-link wireless connectivity of the Oregon 700. You can quickly share your LiveTrack location data or geocache discovery, unit-to-unit with other Garmin handheld devices that are compatible.
You can even receive smart notifications via Bluetooth from a compatible smartphone. This way your GPS can contain everything that matters to you, such as texts, emails, and alerts. This nifty gadget will ensure that you never miss a thing.
The Garmin Oregon 700 is a high-sensitivity GPS which also offers GLONASS satellite reception. The inclusion of both of these systems will allow for a device that is quicker and more precise. With more satellites available, your position can be located more quickly and accurately, especially in areas where high buildings could obscure the signal.
The three-axis compass with accelerometer and barometric altimeter sensors will help you get all the useful information so that you can decide on what type of equipment and what route to take according to the present conditions.
Pros
Brilliant display
Overall handling
Full set of navigation features
Smartphone & Wi-Fi connectivity
Availability of maps
Cons
Annoying pop-up menu (in activity mode)
Confusing combination of "activity history" and "track manager"
Garmin eTrex 20x
The ​Garmin eTrex 20x​ offers all the basic features that you need in a GPS device at an affordable price. It has a 2.2″ sunlight readable screen that is always easy to read and see. It has an internal memory of 3.7 GB and a MicroSD card slot allowing you to store many different maps on this device.
It also includes a preloaded base map with relief shading. The eTrex 20x can store and display important information, such as locations, difficulty, terrain, and descriptions. It has both GPS and GLONASS receivers which makes finding your location much quicker and more accurate. It can hold up to 200 routes and 2000 waypoints at a time.
With a super lightweight, compact, and durable design, the Garmin eTrex 20x can fit easily into one of your pockets and barely adds any weight to your bag. Its battery can last up to 25 hours and the device itself is tough and water-resistant. It has a very user-friendly interface with buttons that are easily pushed even when wearing thick gloves.
The Garmin eTrex 20x may not be feature-rich like some of the more expensive devices, but it will serve you well and its performance will remain constant, no matter what sort of terrain or weather you find yourself in.
Pros
Easy to use
Great battery life
Cons
No altimeter, barometer, compass features
Garmin eTrex Touch 35
The Garmin eTrex Touch 35 is the latest incarnation of the Garmin eTrex series. It is the first eTrex with a touchscreen and offers a new compelling main menu: after startup, you can choose between different activities like cycling, hunting, or geocaching.
The eTrex Touch 35 provides a full feature set including GPS & GLONASS, barometric altimeter, 3-axis electronic compass, wireless unit-to-unit transfer, ANT+, Bluetooth, smart notification, fitness sensors, microSD slot, 8 GB internal memory, IPX7 rating, and all typical Garmin navigation features like turn-by-turn driving directions!
The 1.43″ x 2.15″ touchscreen offers a low display resolution (160 x 240 pixels). When you want to have a high-resolution display you should have a look at the Garmin Oregon 700 with its class-leading display in terms of visibility and resolution!
The interface is quite user-friendly, but it takes some time to set up the various menus and settings. We recommend switching to the classic mode, which gives you an interface similar to the Garmin Oregon devices. However, you get an annoying little pop-up menu on the bottom of the screen which only disappears when starting the tracklog.
The eTrex Touch 35 offers a separate track manager and an activity history. This combination can be confusing because the tracks output as activity files by default and you find them only in the activity history. You can convert the activities to tracks, but it might be better to save them as tracks straight from the beginning. In the settings, you can change the output format from "Activities (FIT)" to "Tracks (GPX/FIT)".
Pros
Full feature set for different outdoor activities
Home screen with preconfigured activities
Wireless ANT+ interface for unit-to-unit transfer and sensors (e.g. temperature, heart rate)
Availability of maps
Cons
Low-resolution screen
No way to save a tracklog as GPS only
The annoying pop-up window when the track log is not active
Garmin Montana 610
We love the build quality of the Garmin Montana 610. The rugged design offers a great deal of reliability and added protection against the elements of nature. When you are out on your adventures, you need a GPS navigator that you can trust. The Montana 610 is exactly that.
It's big. It's tough. The Montana 610 is what you need if you go on journeys exceeding several hours. It's easy to see in the sunlight and have clear directions for what lies ahead. The product comes with a year subscription to BirdsEye Satellite Imagery. You can easily check out your surroundings.
The compass is really accurate and picks up your location very fast as is usually the case with Garmin products. It is a 3-axis compass with a barometric altimeter to tell you your precise elevation.
From hiking and hunting to camping and casual outings — the Montana 610 excels at everything and at all levels.
Pros
Large screen size and icons.
Easy to use
Glove-friendly
Cons
Battery life could be better