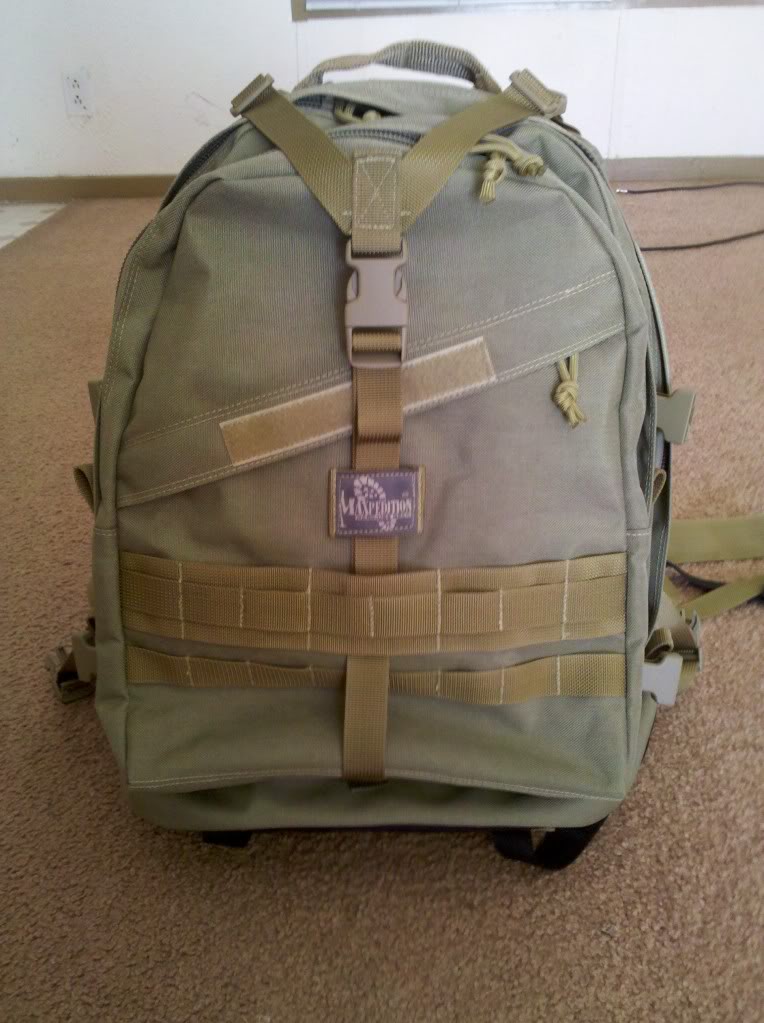 Best Bug Out Bag – Maxpedition VULTURE-II
When planning your bug out bag, probably the most important thing to consider is the bag itself.  There are lots of options for a bug out bag, but you really want something that is durable and rugged.  You never know what kind of punishment it may have to take.
I prefer a pack with MOLLE attachments just because there is almost no end to the different things you can add to it.  Plus, I use some MOLLE compatible pouches everyday, like my cell phone case, that I could easily attach to my bug out bag if I wanted or needed to.  When looking at MOLLE packs, there are a lot of lower quality packs out there that you want to stay away from.  In fact, you kind of have to look pretty hard to find the good stuff.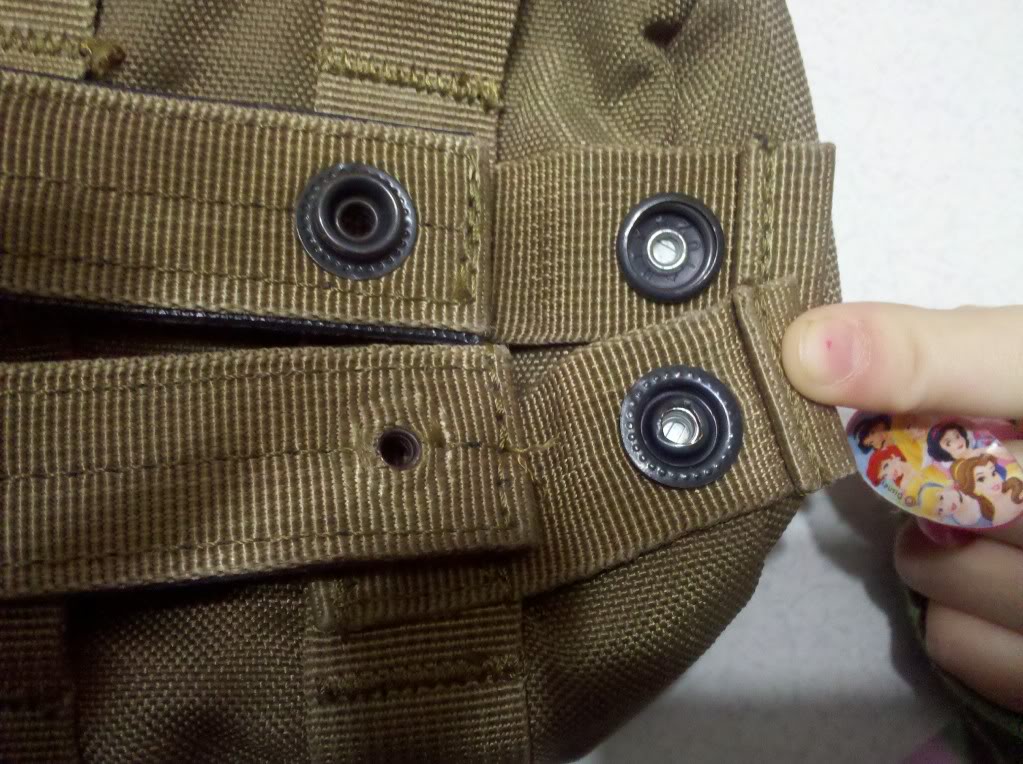 I personally have and love the Maxpedition VULTURE-II for my bugout bag.   It is 1000 denier nylon fabric as opposed to the 600 denier that you normally find.  It also has YKK  zippers and Duraflex buckles.  I have tried some of the other low quality brand equipment and have not been happy with them.  I haven't tried the packs, but I have tried some of the attachment accessories and have had zippers break, and almost always a snap breaks.
The VULTURE-II has 2810 cu in of space which is ample space for a 72 hour bug out bag.  I also really like how far this bag opens up. I like that I can easily get to the stuff I have packed into the bottom of it because it zips open so far. It is a great bag for camping as well.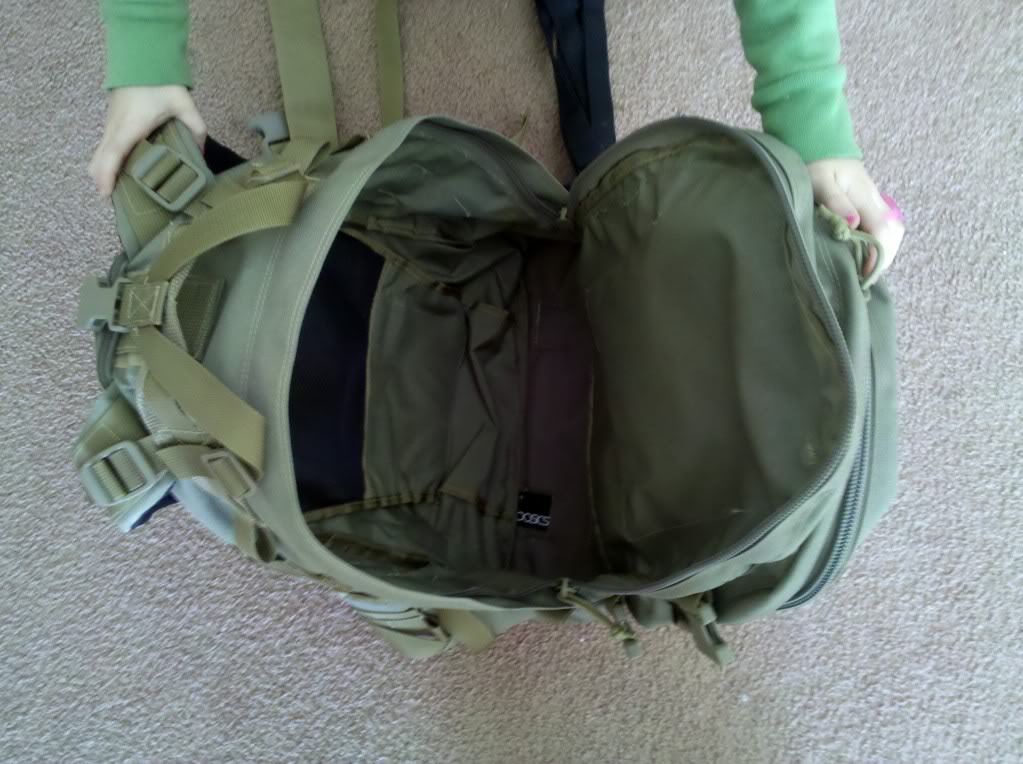 If you like to get out and go camping every now and then, it is a good idea to test out the equipment you have in your bug out bag.  You may find that you are packing stuff you don't need or are forgetting to pack something vital.  This is where you will notice the difference between the lower quality packs and the better ones.  The lower quality packs won't be able to take the abuse that the better constructed ones will.  This is where I notice the lower quality zippers and things not holding up.  You get out to the campsite and go into a pouch several times during the day and the next thing you know, the zipper is broken.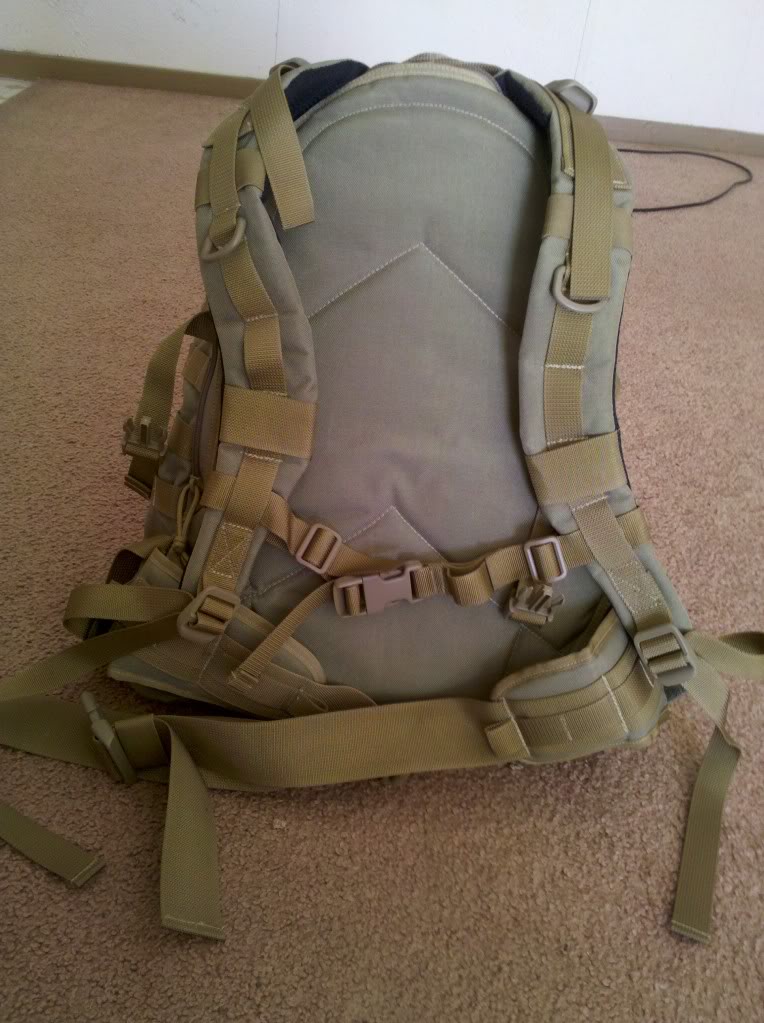 The VULTURE-II also has a zippered pocket for a 100 oz water bladder like a Camelbak.  The good thing about this is, one of the most important things you will need to pack in a bug out bag is water.  Having a built in pouch for a water bladder means the weight of the water will sit right on your hips and be close to your body to keep from pulling you backwards.  This would be real noticeable if you had to hike for a ways. At this point, I would also like to say that this pack is real comfortable. It is so adjustable, that you can get it to fit just perfect for your body. I helped someone adjust this pack to fit while it had about 80 lbs in it and he weighed 280 lbs and had a 42″ waist. There was still room for adjustment and we got it to where he felt like it would be easy to carry for quite a ways.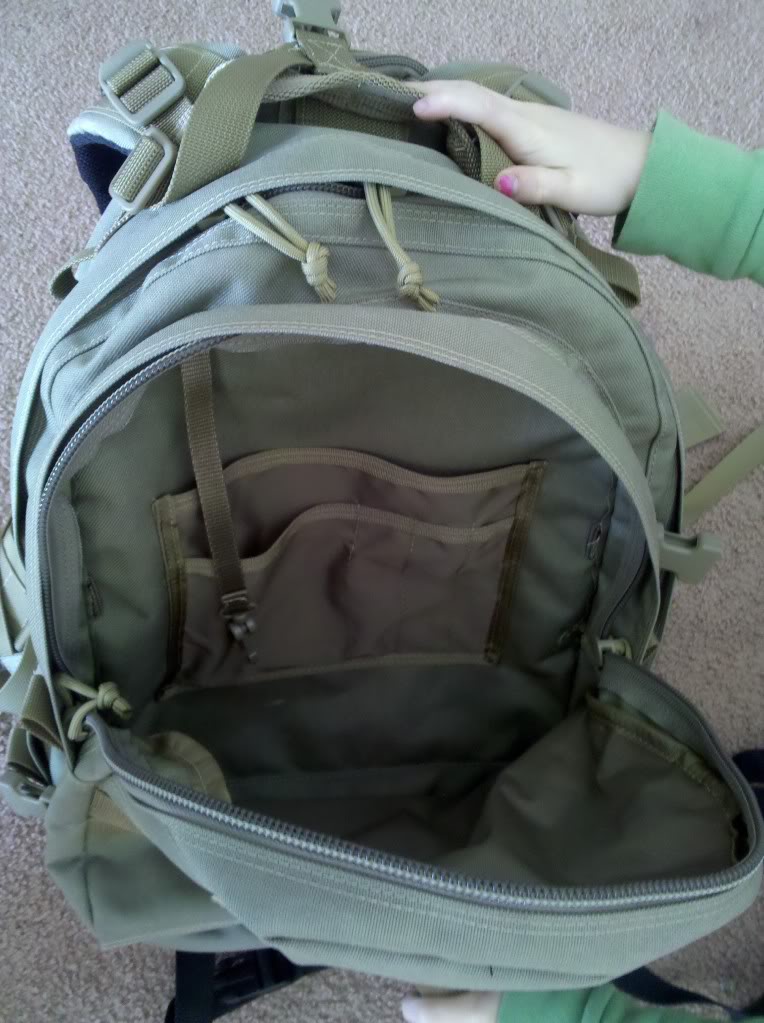 There are other bags out there that are more expensive, but I think the Maxpedition Vulture II gives you the most bang for your buck.  It is a large pack, but not too large, and it is comfortable, versatile, and very rugged.  I don't think you can go wrong by getting this pack for a 72 hour bug out bag.  Once you start filling it with the items you will need in an emergency, you will see just what a great investment this is.
Pick up a Maxpedition VULTURE-II here. It is the best bug out bag you can get for the money, in my opinion.