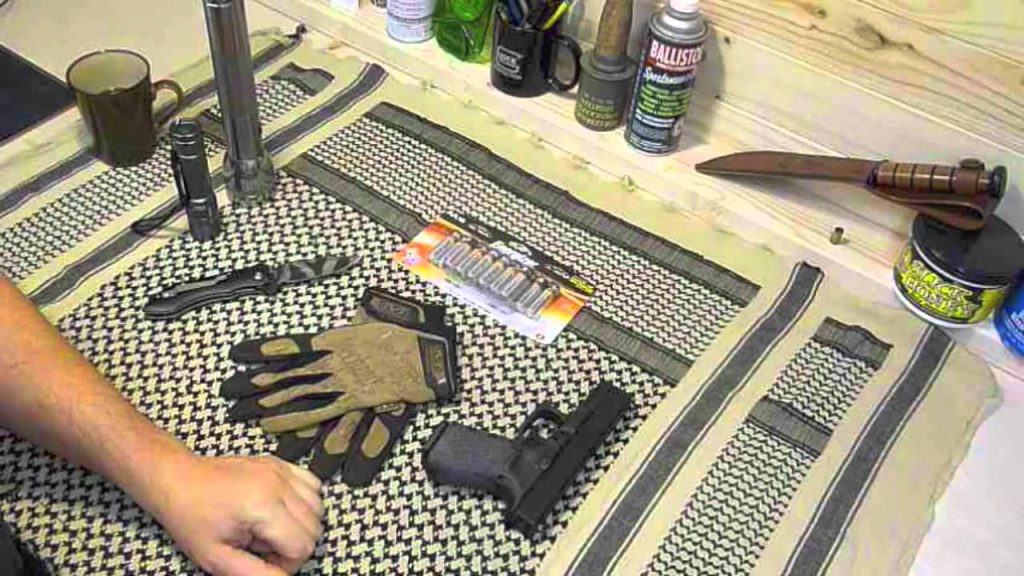 Budget Friendly Ways to Start Prepping
Prepping On A Budget
In order to be fully prepared, it costs money and when you first begin to think about what you need, it can quickly become overwhelming.
This is not TV, this is the real world, and although many of us would love to get everything we need and be immediately ready for anything the world throws at us, our finances just don't make that possible.
The sad fact is that because many people only see the money that they need to be spending, they never even start preparing for disasters but if they just took the time to do a little reading, they can pick up many great tips for budget-friendly ways to start prepping.
I am not going to lie, it WILL cost money but it doesn't need to break the bank. 
Make an Inventory
Every prepper needs a plan and this starts with making a list and checking it twice. Decide on what you are actually preparing for and then knowing what gear and supplies you need will become much easier.
Before you go out and start buying the items you think you will need, take the time to go through and make a list of everything that you already have. Once you start going through your supplies you may end up finding gear and supplies that you forgot you even had. Anything you find that you don't particularly need, you can sell and add the cash to your prepper funds. The idea here is to find any supplies that you already own that could be used in an emergency.
Once you have your inventory list sorted, go through the list and break it up into sections based on the items' categories. This will help you later on and makes it easier to see what you need. Your categories should be as follows:
Water
Food
First Aid
Sanitation
Security
Emergency Survival Items
Have a Plan
In order to make this as effective as possible, you need to do some planning. Go through the equipment that you already have and consider what can become part of your preps and what you still need to purchase.
Once you have your plan in place, you can start to look at filling in the gaps and breaking it down into manageable steps to get from one place to the next.
You will need to learn to prioritize the equipment that you need and focus your attention on the most important items first and get every family member involved and doing their part.
Research
There is more to prepping than just purchasing and it requires effort on your part to actually do some research. Look at trying to learn new skills that may be of use during hard times. If you want to learn how to repair common household items, vehicles, and electronics without having to pay for a professional, check out IFixit for many free guides.
You can have all the top of the range items for your survival supplies, but if you don't have the right knowledge to use them, you may as well have not bought them in the first place.
Make a Budget
If you want budget-friendly ways to start prepping then it is important that you actually know what your budget is. Without understanding this, you can't really allocate a consistent part of your household budget to prepping.
You will need to honest with yourself and work out your incoming and outgoing figures, then determine where you can make savings. These savings can then be put towards your prepping.
How much can you really put aside each week or month for your prepping supplies? Remember, you don't need to try and do everything at once, you can build it up gradually. Even if you only buy a couple of extra tins when doing the weekly shop, it will soon add up over time.
Adding a couple of extra items to your shopping list may seem measly but after a few shopping trips, you will be surprised at how much you have actually accomplished in doing so.
As long as you continue to purchase the extra item or two during your weekly/monthly shop you are already better prepared now than you were before.
When purchasing these items, you can cut the costs even more by purchasing the store's own-brand products instead of the more expensive premium brands. For a lot of these, you wouldn't even notice the difference.
Start a Garden
Seeds are not very expensive, but knowing when and how to plant them, knowing how to nurture them and when to harvest them is priceless. This is all information that can be easily gained online from articles and videos and for free.
Learn to Rotate Your Supplies
Food that goes bad and needs to be thrown away is just as bad as throwing money away.
It is pointless working hard to build your food stockpile if you then don't learn how to maintain it. You need to work out some kind of food rotation system. The easiest technique is the FIFO method which means "First In, First Out".
Each time you do your shopping, the new items go to the back of the shelf and the older items move forward. The same method a shop would use.
Never Buy Bottled Water
You might think that buying bottled water is worth the silly price but in most cases, you'd be wrong.
Bottled water is nothing more than a scam. A glass from the tap and a glass from the bottle are virtually identical as far as their health and nutritional quality are concerned. In some cases, the publicly-sourced tap may actually be safer since it is usually tested more frequently.
Instead, save all of your old plastic bottles and jugs. Wash them out very thoroughly after use and then fill them back up with tap water.
Sale Items, Coupons, and Cashback
An obviously easy way to save money is to buy the items that you need when they are on sale. Use coupons when possible and buy in bulk lots at discount prices. You can keep what you need and sell the extras to make your money back. Coupons are easy to come by and can usually be found in papers, magazines, and online.
Cashback websites pay you when you click through them, go to retailers or product providers, and spend.
The cashback websites listed above have free membership options and these are all you need. You do not need the paid memberships.
It may be easy to use a credit card instead of cash but I recommend only purchasing with cash as it becomes easy to overspend. If you actually see the money going down you will be much more careful in your spending.
Also, would you walk past a £5 note laying on the floor? No, you wouldn't so why walk past a discarded receipt that has a £5 off code on it. Check all your receipts and if you see discarded receipts with codes for items you buy, use them.
Only Buy What You Actually Use
There are many lists out there that tell you what you 'should' be stockpiling. Don't take any of those lists as gospel. It is no good buying a load of dried fruit for example if you can't stand eating the stuff. The same as there is no point in buying a load of a certain brand of shampoo if you only use a different brand.
My point is that you should only buy extra of what you actually personally use. This is because you are not storing a pile of food away for a 'just in case' moment, you are using your stockpile daily but you are replacing what you use.
Dumpster Diving
Before going into this I do just want to warn our readers in the UK that this may still be seen as theft as I was unlucky enough to find out a few years back. I didn't get into too much trouble with the police but just make sure that you get permission from whoever owns the dumpster first.
I find it much easier to go around and find larger items that people are throwing out and then just simply walking up and asking them for it. I have never had them say "No" yet. This is great for electronics too and if they work, you could always sell them and put the money towards your prepping supplies.
Check the Free Ads
There are quite a few free ads sites around now that you can check and pick up a wide range of stuff without paying a penny. Freecycle and Craigslist are good places to start. I have daily reminders sent to my email with the latest listings from my local Freecycle page.
You do have to be fast though before someone else snaps them up. I would check Facebook too to see if there are any local pages that list free items. You may also want to ask the owner of the objects if they have anything else they are trying to get rid of.
Find People Who Are Moving House
When people are moving house there is usually a lot of items that they don't want to be taking with them. They usually pay a man with a van to take them and dispose of them but there's no point in throwing them out when they could benefit someone else. It also saves them a bit of money too if you can go and pick the items up.
I have found Facebook to be a good place for finding people moving house and it is easy to contact them. Even if they want to sell the items you will still get them at a reasonable price.
Empty the Homes of the Deceased
This works in very much the same way as the above method. Many people post online when they need a home emptied after a family member has passed away. You can end up getting a whole house full of goods at next to nothing but you will also need to dispose of the items you don't want as you usually have to take everything.
Essential EDC Items for Those on a Budget
All it takes is a little work and some smart shopping, and you can easily find plenty of quality gear for your everyday carry kit (EDC).
Each of our choices below is low in price but high in quality and value. For this, you can be sure that even though you're spending the bare minimum, you're still going to be proud of the pieces in your pocket.
Believe it or not, every single person already has and carries an EDC kit everywhere they go. These are the items that they never leave the house without such as their phone, wallet, keys, etc.
I am in no way saying that you should include everything from our list, you shouldn't. But these items are here as ideas and you should take what will be of value and use to you.
Wallet Ninja
The Wallet Ninja is an 18 in 1 multi-purpose pocket tool and only the size of a credit card. It is made from 4x heat-treated steel to ensure that it will last. On this one multi-tool you have the following:
4 screwdrivers
Nut tightener in 6 different sizes
Letter knife
Box knife
Can opener
Fruit peeler
Bottlecap opener
Phone stand
Ruler (inch and cm)
Gerber Paraframe Mini
The Gerber Paraframe Mini is a lightweight everyday carry knife that has an open frame that is the ultimate in minimalist design. Easy to clean, carry, and open, the Paraframe is an effortless addition to your pocket or belt clip. Available in multiple blade variations, this knife handles it all.
Inova Microlight
The Inova Microlight is fantastic. By using a recessed bulb, the Inova Microlight prevents breaking, scratching, and the daily damage that comes from riding in your pocket day after day. Features:
4 function LED keyring light
100,000 hour LED
Stainless steel lanyard clip
50′ effective range
1-mile signal visibility
Water and crush resistant
Paracord Survival Bracelet
A paracord survival bracelet is so much more than just a cool looking accessory. There are many options on the market from plain paracord to bracelets that have a multitude of tools included. Even a plain paracord bracelet has many uses.
Backup Battery
The Anker Astro E1 is a 5200mAh, high-speed backup battery that can easily fit with your EDC. A single charge will charge your phone twice, or power up your iPad. This power is packed inside a tiny body for one of the best power-to-size ratios anywhere. It is compatible with the new 12 inch MacBook, 2015 (USB-C cable needed) Apple and Android smartphones, tablets (including the Nexus 7) and other USB-charged devices except for the iPod nano, iPod Classic, HP TouchPad, Dell Venue 11 Pro, Asus tablets and some GPS and Bluetooth devices.
FireStash Keychain Lighter
With a split ring, the Firestash keychain lighter can be attached to your keying, bag & other accessories. It is easily refillable using standard lighter fluid. A neoprene 'O' ring secures the lighter from any water, meaning you have a working lighter even in the pouring rain. With a dark chrome plated zinc alloy body, the FireStash is compact, yet tough and solid.
Gerber Shard
Perhaps the most simply designed tool on the planet, the Gerber Shard is the ideal keychain companion. It is an airline safe & legal carry with a titanium nitride coating for corrosion resistance. You get "just the basics" with the 7 functions you need in this compact, airline-safe tool. 7 functions:
Pry bar
Small flathead driver
Wire stripper puller
Large flathead driver
Bottle opener
Lanyard hole
Cross driver
Zebra F701
This stainless steel Zebra F701 pen by Zebra has been a staple in EDC kits for many years. It features a minimalist all-metal design, a knurled grip, an integrated pocket clip, and a retractable tip. Buy it once and it will last for decades.