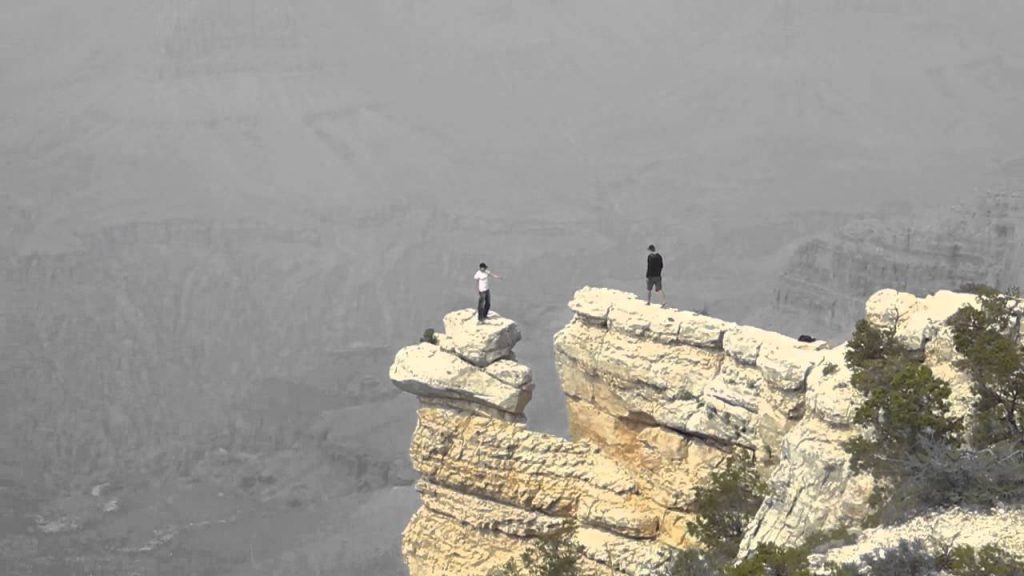 Climbing the Pacific Northwest
One of my favorite ways to get in shape is to plan my own Triple Crown. Sometimes there is a theme – such as crack climbing or bouldering. Other times, the Big Three is based on the best a geographic location has to offer. If I want to get into awesome crack shape, the ideal trip is Devils Tower (Wyoming), Veedawoo (Wyoming), and Canyonlands (Utah). In New England, my favorite circuit is the New York Gunks, followed by Cathedral and White Horse Ledges (New Hampshire), and Mt. Rumney (New Hampshire). For bouldering, I'd pick Horsetooth Reservoir (Fort Collins, Colorado), Hueco Tanks (Texas), and maybe the Buttermilks on the Eastside of the Sierra Nevada. Recently I was looking at a map, and started thinking about the ideal Pacific Northwest trip.
Smith Rock State Park, Oregon
Smith Rock State Park, Oregon, near Terrebone, would be on anybody's hit list. You could start out on some easy warm-ups, like Bunny Face (5.7) and Moonshine Dihedral (5.9), then move on to some classic 10's and 11's, like Screaming Yellow Zonkers (10b) and Monkey Space (11b). Smith is ideal for a jumping off point for a road trip. Climbs are close-to-the-trail and although bolted faces are the main fare, there are plenty of basalt cracks to hone your jamming skills. Central Oregon can get warm in the summer, but even on hot days, you can find shade on the backside of the cliffs. A good heat-of-the-day climb is Phoenix (10), as well as Screaming Yellow Zonkers and Moons of Pluto.
Climbers have a couple of choices for overnight accommodations. The campground at Smith is first class – hot, solar-powered showers, real flush toilets, and running, drinkable water. It is a walk-in-only campground, which means you can't drive-in your RV, but the views from the tent sites are first-class. Contact 541-548-7501 for more information. Camping fee is $4 per person, per night. The park is open year-round. Park entry fee is $3 per car, or $25 for an annual pass, which will get you into any of Oregon's state parks. Pick up a copy of Climber's Guide to Smith Rock by Allan Watts (Falcon Press). You can get climbing gear at Redpoint, the climbing shop in Terrebone.
Or you can stay in one of the many hotels in nearby Redmond or Bend. The Bend Riverside and Bend River House are both good choices, since both have nice Jacuzzis. Best choices for post-climb food and drink are Mexicali Rose and the Deschutes Brewery, both in Bend.
Leavenworth, Washington
When your calf muscles begin to ache and your tendons won't take any more abuse, pack up and head for the cool mountain air of Leavenworth, Washington. The Leavenworth area has superb granite cliffs – great bouldering, single- and multi-pitch climbs. Good choices for your hit list are Castle Rock, Midnight Rock, and Prusik Peak. You'll need a backcountry permit for Prusik Peak (from the U.S. Forest Service), but both the West Ridge (II 7) and the South Face (5.9+) are well worth the hike. So far, your best bet for a guide book is Jeff Smoot's Rock Climbing Washington (Falcon Press).
If you shy away from Bavarian motif, Leavenworth might not be for you. However, if you don't mind gingerbread facades, a little polka music, and schnitzel, plan on visiting the town during rest days. Good camping is available in the National Forest. Leavenworth has an abundance of cute, comfortable bed & breakfasts and lodges. Log on to the lodging section of the Leavenworth site (www.leavenworth.org/lodging.html) for descriptions and prices. Since there is a strong German population in town, you can enjoy spicy bratwurst, hand-carved venison, and finely crafted lagers at some of the local restaurants. I like Best of the Wurst on 8th street. For morning brew, the Java Station (next to the Icicle Inn on Highway 2) has great coffee and a drive-through window.
City of Rocks National Reserve, Idaho
The last event of my Pacific Northwest Triple Crown is City of Rocks National Reserve, Idaho. Despite persistent rumors of a full-scale shutdown by the park service, City of Rocks is still open to climbing. Tim Toula describes the city as a "wonderland of granite gnome-like domes and elfin pinnacles" in his compendium of climbing areas, Rock 'n Road (Chockstone/Falcon Press). The City is definitely one of the finest climbing destinations in the U.S. – with both sport and trad climbs of all levels of difficulty. The camping is beautiful, although remote, so pack supplies. Climbing at the Twin Sisters formation is closed, but you still have more than 500 routes to choose from. Good ticks for your list are Rye Crisp (8), Thin Slice (10a), and She's the Bosch (11c). Pick up a copy of Rock Climbing Idaho's City of Rocks by Tony Calderone, Falcon Press.
Camping is $7 per campsite per night, with a $5 charge for additional vehicles. See www.nps.gov/ciro/home.htm for more park information, or call 208-824-5519. Dogs are allowed in the Reserve, but they must be on leashes at all times. There is drinking water at the Reserve, but the closest showers ($2) are at the Tracy Store, four miles away in Almo. Almo also sports a good restaurant, The Almo Creek Outpost.