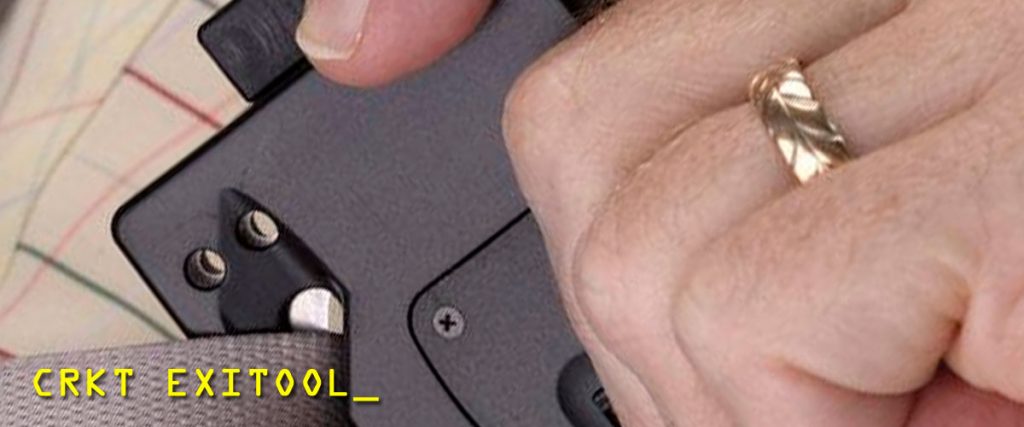 CRKT ExiTool
When you think about survival gear, you might think about gear that will help you survive should you be forced to abandon your home and belongings for any reason. I've come to realize, however, that those are not the only types of survival situations you could encounter. The CRKT ExiTool is one tool for those survival situations that are less likely to cross your mind.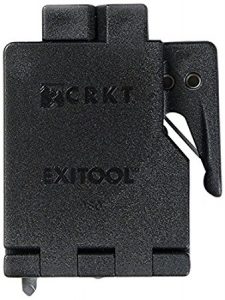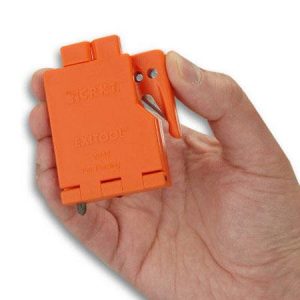 The ExiTool is a great emergency tool to keep in your car—it slides on to your seat belt and stays pretty inconspicuous until you need it. The multi-tool has a seatbelt cutter, LED light, and glass breaker tip all in one. The ExiTool is invaluable if you ever find yourself trapped in your car.
You might be thinking, "Trapped in my car? When is that ever going to happen?"
That's a fair question. Picture this: you just crashed your car (or maybe you got in a bad accident), and your door won't open. You don't know how long it will be until paramedics arrive, but you can't wait for them; you need to get out of your car now.
In a situation like this, time is very valuable, and multi-tools like this one can greatly impact the outcome. You can't put a price on life, but you could save yours with an ExiTool for the same price as a dinner meal ticket. The ExiTool is very affordable, and you might not ever need to use it, but are you willing to take that chance?
Occasionally a car may become immersed in water, and in those instances it is especially to exit the vehicle as quickly as possible. Again, the CRKT ExiTool can be vital here.
Getting an ExiTool is probably one of the easiest and most inexpensive things you can do to help protect you and your family in the car—aside from buckling up and driving safely, of course.
Add to your family's overall safety with the CRKT ExiTool, because you never know when you might need it.