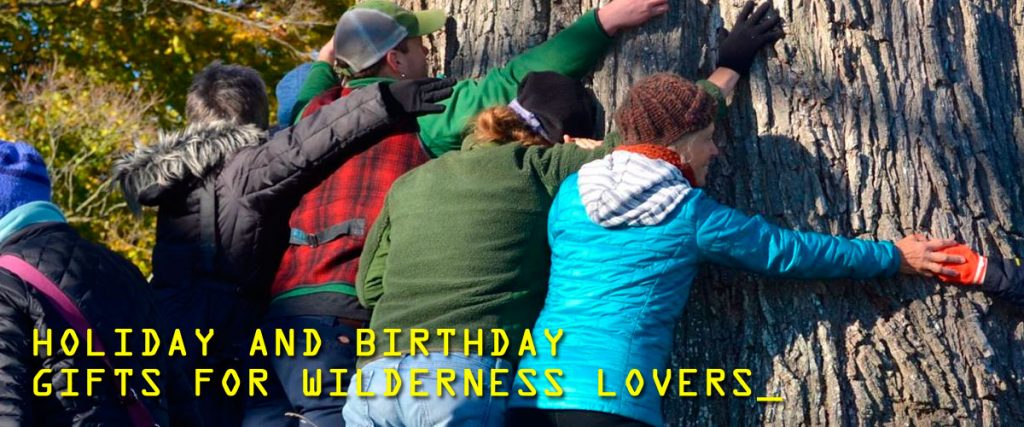 Holiday and Birthday Gifts for Wilderness Lovers
Now when it comes to an outdoorsman every guy/girl out there has a total different style and different interests. Your outdoors man or woman may be a day hiker, multiple day hiker, hunter, fisherman, survivalist, rock climber, and/or nature enthusiast. Sometimes it is hard to know what your loved one needs or wants. With Christmas coming fast it's time to decide what to get now before items are out of stock. I've compiled a gift list that would go great for an average outdoors woman or man. Here are a few things that are a want to some, but a must for others:
First up, when I imagine heading to the mountains, I start out with the backpack. My overall choice for day bag or even a week camping trip is the Maxpedition Falcon II (it comes in various colors).
Backpacks need to be durable, light and last for a long period of time. In my educated opinion, you cannot beat the quality and durability of Maxpedition backpacks and gearslingers. Their backpacks and gearslingers are water and abrasion resistant. As for the zippers, you won't see these YKK high strength zippers coming off track.
Maxpedition Falcon II Backpack Black
By looking at the picture, you might think that the bag is too thick for a day bag. However, the bag can be compressed very effortlessly and even has straps for the side for making the bag much smaller in size to tighten down your load. Maxipedition Loops and Hooks, Maxpedition Phone Holsters, Maxpedition Pouches and Sheaths, Maxipedtion Verispacks, Maxpedition Waistpacks, and/or Maxpedition Wallets make wonderful stocking stuffers as compliments to your Maxipedition Backpack gift.
Now that some sort of bag is covered, let's look at what is next. From here you can just about branch to whatever you would like. I tend to lean towards a good knife. Here are two knives that I would be more than happy to take with me anywhere.
ESEE Izula Red Fixed Blade knife
The ESEE Izula (comes in various colors) is my first pick for a smaller fixed blade to carry outdoors with me. This knife gets its name from the meanest ant in the jungle known by locals as the "Isula." It is easy to mount wherever you would like to have it on your neck or in your sheath. The finish on the knife is a powder coat making it very durable. The Izula features 1095 high carbon steel. Overall, this is a great steel to have on any survival knife.
Zero Tolerance 350SW
The Zero Tolerance 350 (comes in various styles) makes a great tactical folding knife that will not fail you. It is a great everyday carry and fairs superbly in the great outdoors. It features S30V stainless steel; textured G-10 handles scales for superior grip; weighs 5.8 oz; and a 3.25″ blade. It has an ambidextrous clip for tip-up or tip-down carry.
Now that I have a knife, I might go for something like a flashlight. You can never have too many of those! When it comes to flashlights, it's not all about the lumens or if the light is waterproof. There are always several aspects to consider when buying a good flashlight. Here is an example of a flashlight that doesn't leave my bag unless it's shining my way, the Klarus XT10.
Klarus XT10 LED Flashlight
Not only is this flashlight lightweight, waterproof, durable, and easily carried, it also has a very bright beam. With 470 lumens, you can't really go wrong with it. Some feature of this light are three different outputs with one of them being a disorienting strobe. My favorite thing about this light is that it has a max run time of 300 hours. If you think about that, normally, it's dark 12 of the 24 hours a day. With that amount of run time, it will last 25 nights. In a survival situation getting the most out of what you have is an absolute must.
The next thing that I normally have in a day bag can be used for hot or cold weather. Most people are not familiar with them or even the purpose of them. They are normally for protection but have other purposes too. I am talking about a Shemagh scarf (comes in various styles and colors as well).
Proforce Shemagh Olive/Black
When it comes to survival, you need to make sure that your body can take the situations comfortably without too much trauma. If it is extremely hot outside, this can protect from sunburns.
On the flip side if it is really cold, it can keep you warm and protect from windburn. Also, it can protect your eyes, nose, mouth and neck from wind and sand. These are currently used by US and British Forces in Iraq and Afghanistan.
As you can see, I carry many things with me. If ever put in a tight situation that I might need to repel, tie something together or anything like that. Whenever I need rope, I substitute it with Paracord. More specifically 550 Paracord
This can be used for several different things. I use it for anything from tying things together to make a shelter to clothes lines in case I find myself in water. Regardless the situation, you can find a use for this. 550 stands for the amount of weight that it can hold. Yes, this small rope can hold a total of 550 pounds. You can fashion the paracord as a bracelet or belt, making room for other vital items in your pack.
One thing you can never go without when trying to survive or camping is a fire starter. Anytime, you need to cook something, dry off, or even enjoy a good fire, there has to be some sort of spark to ignite that fire.I chose this knife for obvious reasons. I would always hear about people swearing by their Mora of Sweden knives. This is the Light My Fire Mora Swedish knife.
Light my Fire Mora of Sweden Fire Knife/Fire Starter
It comes with a fire starter that snaps into the bottom of the handle. This works very well when you need to create a quick spark for the fire. As for the knife, the knife comes razor sharp making it even easier to create some sort of kindling to get the fire going. I have been more than happy with this choice in knife.
Lastly, you are going to need some sort of quick and easy food while you are fighting for survival. Obviously, you can eat just about whatever you get your hands on, but there needs to be some sort of benefit to what you are eating. Whether it be protein to iron, you can't go wrong with a real meal.
Mountain House Beef Stew Freeze-Dried Pouch
I will usually carry one or two Mountain House Freeze-Dried pouches in my bag.This might not be the best tasting food out there, but they usually come with 2 servings and range from flavors of beef stroganoff with noodles to ice cream sandwich. I usually use these as a last resort to when I can't find food anywhere else. These pouches are a good source of nourishment and are light and easy to store.
Frankly, with Christmas coming quick now is the time to start getting these gifts for your outdoorsman. If you wait too long, they will become harder to find.