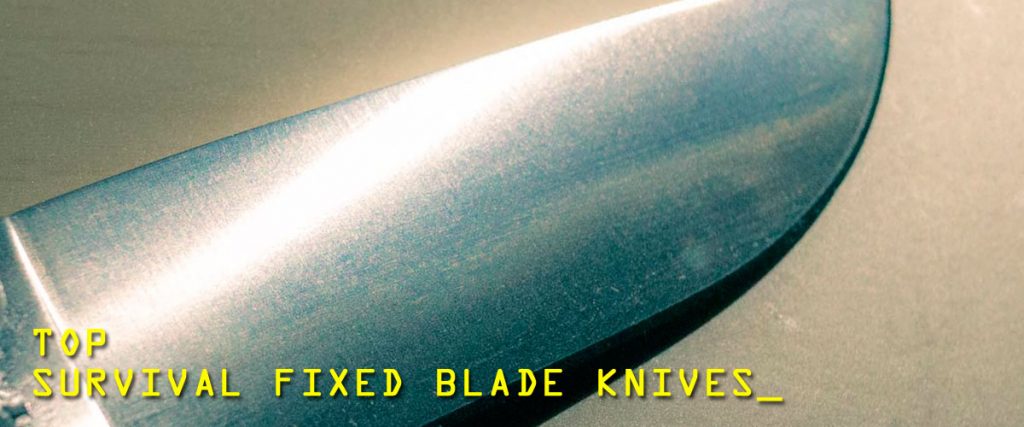 The Top 6 Survival Fixed Blade Knives
Looking for some great survival gear? If so, then you will need to make sure that you include a knife on your list. Here we have listed our top 6 survival fixed blade knives.
#6 Gerber LMF II Infantry
This is the best knife to re-purpose as a hunting tool or weapon.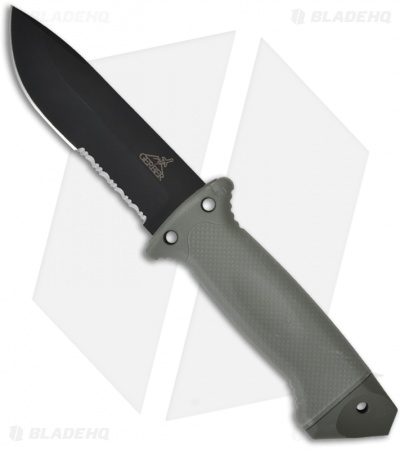 At 10.59" overall, this knife is perfect for any survival situation. It has a 4.84" blade made with 420HC stainless steel material that is perfect for chopping sticks into kindling or cutting rope to construct a shelter. The LMF II Infantry includes lashing holes and handle grooves so you can use the knife as a spear. This design makes it easy to transform your everyday carry into a big game hunting tool.
Another advantage is that the knife weighs only 11.4 oz and is easy to carry with its hard plastic and buckled ballistic nylon straps that are fire retardant coated.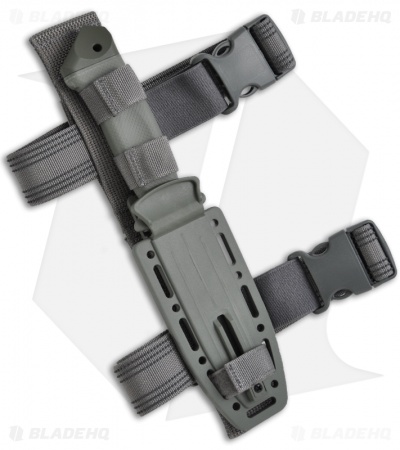 #5 Spartan Blades Horkos
This is the best knife if you are looking for a combat knife or something for self defense.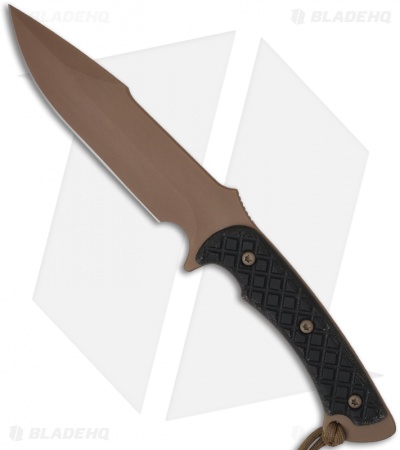 The designers at Spartan Blades have 40 years of military service and experience, and they have applied that experience into a true design for a combat knife. This knife is  intended to serve the modern warrior and outdoorsman in a variety of missions and environments. The Horkos provides you with a 5.6875″ blade, perfect for any number of tasks. The blade itself is made with S30V stainless steel and coated with a finish.  The Horkos  has a nice micarta handle, which offers an excellent grip.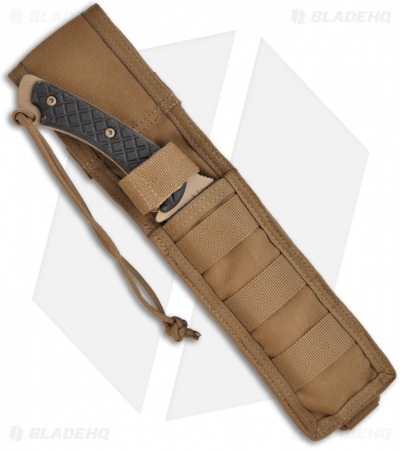 #4 Ka-Bar Fixed Blade
This is the best value full-sized fixed blade knife.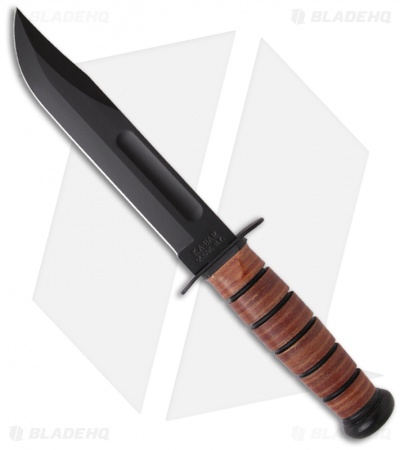 This happens to be the most famous and well known knife around the world. The Ka-Bar was designed by armed forces and used in World War II. The Ka-Bar features a leather wrapped handle giving it a comfortable and easy grip you can rely on. The blade is black coated 1095 carbon steel.
The Ka-Bar also comes with a leather sheath.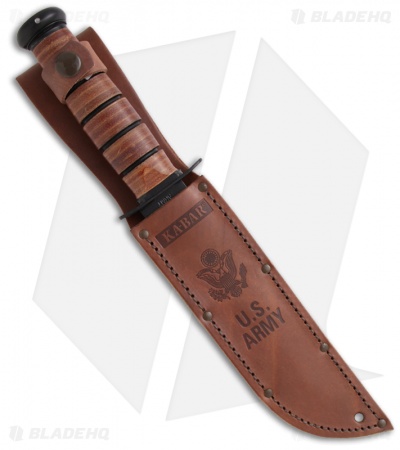 #3 ESEE Izula
This is the best fixed blade concealment/neck knife.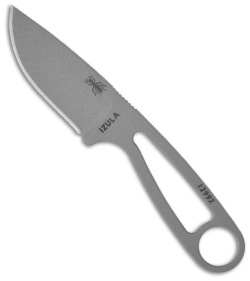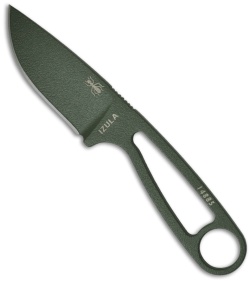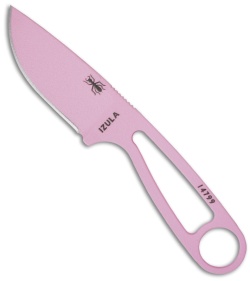 The ESEE Izula is a classic skeletonized neck knife.  It features 1095 carbon steel handle which is super tough despite the knife's small size. This small concealment sized knife is perfect to wear around the neck, on your belt, in a bag or anywhere else that it fits. You can add canvas micarta handle scales for a more comfortable grip or just wrap paracord in any pattern or color combination you prefer. The knife comes in tons of colors, so it provides lots of options. This knife holds an edge very well and makes for an excellent concealment survival knife.
The knife comes with a kydex sheath.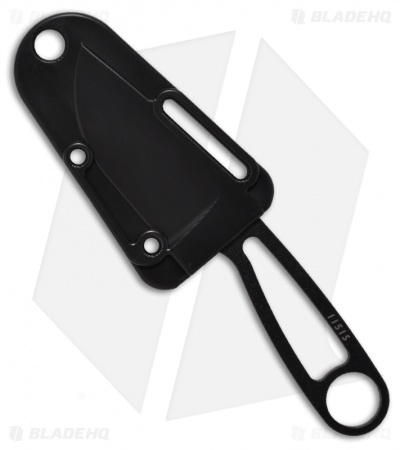 #2 TOPS Tom Brown Tracker
This is the best knife designed specifically for survival.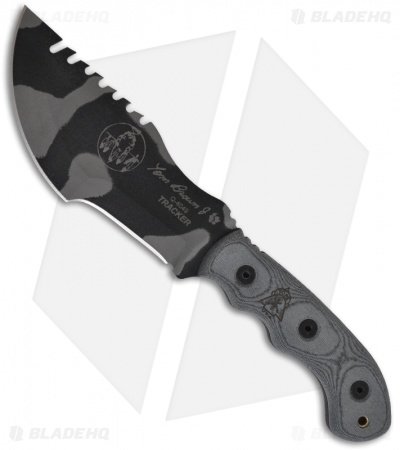 Looking for a great survival knife? The Tom Brown Tracker is that knife. Its 4.25″ blade is perfect for chopping, hacking, cutting and or sawing. You could build a shelter, fasten a weapon and or even protect yourself from any threat that might be out there. The blade is made with 1095 carbon steel and comes in a black or camouflage pattern. The handle comes in either Rocky Mountain Tread micarta scales or the black linen micarta scales.
The knife also comes with a kydex sheath.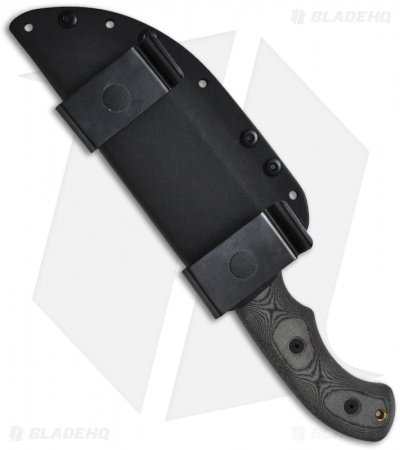 #1 ESEE-5 Fixed Blade
The best overall fixed blade knife.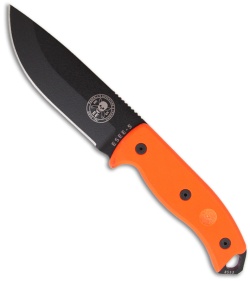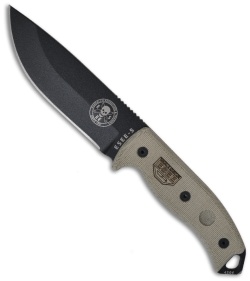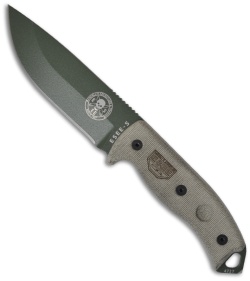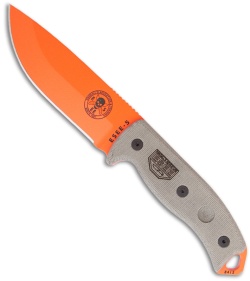 If you are looking for a knife that can do it all. Look no further. The ESEE-5 is the top dog of knives. Designed by military SERE instructors for downed aircraft pilots behind enemy lines. ESEE stands for Escuela (School) Survival Escape and Evasion. The ESEE-5 features a powder coated 1095 carbon blade. The handle of this knife is made from micarta or G-10 for comfort and durablility. The blade itself is 5.25″ long. It comes with a straight or partially serrated edge. The knife has a full tang, which makes it virtually indestructible. The blade is also .25″ thick. The ESEE-5 has a glass breaker on the butt for knocking out windows or whatever barriers you may need to breach. The handle also features a bow drill divot for making fires. The ESEE-5 has a 100% lifetime, unconditional guarantee.
The ESEE-5 comes with a Kydex sheath with removable clip.