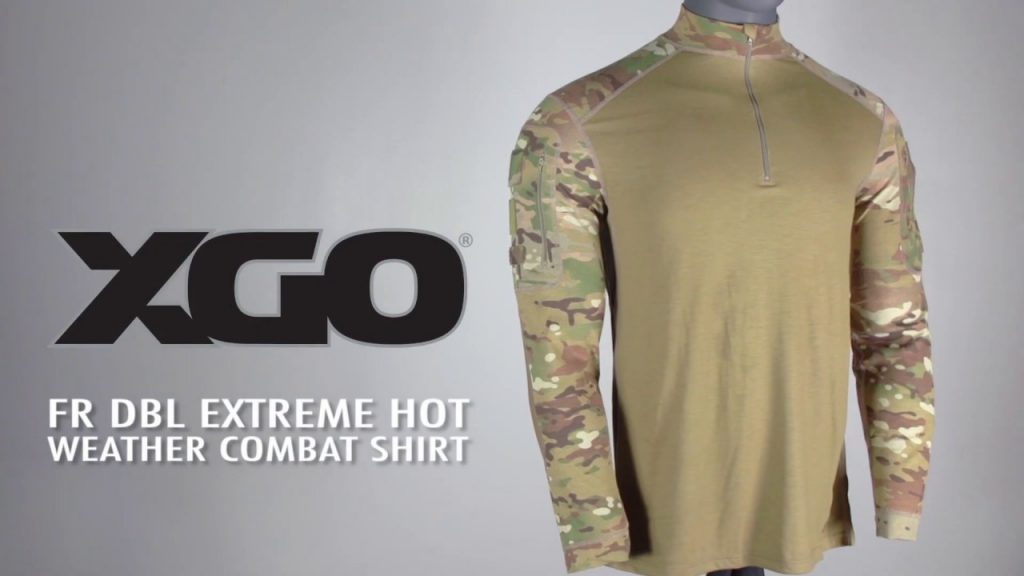 Lightweight Clothes for Hot Weather Travel
As winter begins to slowly and steadily sink in, many travelers start lusting after warmer locations. Something about the sunshine, a soft breeze, and temperatures that don't require four layers of clothing just lifts the spirits on the darkest days of the year. Whether you are lusting after a beach getaway, a city-escape, or a nature-filled mountain retreat, it is important to have the right wardrobe.
Our Favorite Choices of Lightweight Clothing for Hot Climates
Traveling with lightweight clothing for hot climates is the best way to keep your luggage size in check, stay comfortable at your warmer destination, and leave the winter blues behind! Below are our favorite picks for lightweight clothing for hot climates to pack during winter travel. Pack that bag and let's go.
Lightweight Clothing for Hot Climates: Dry Wicking Tshirts
The most basic piece of travel clothing is the humble t-shirt. It is easy, comfortable, and can be dressed up or down depending on your plans. For warm-weather travel, it is important to keep a few dry wicking t-shirts on hand. They are lighter than cotton shirts, fold-down smaller into your luggage, and keep you cool and comfortable during your time away. Plus, considering the recent popularity of athleisure, rocking a dry-wick shirt during your trip will only dray positive attention. So look sharp, stay comfortable, and save your luggage space.
For Men:
For Women:
Lightweight Clothing for Hot Climates: Smart Looking Traveler Pants
Pants often take up the most space in your luggage, and they can be heavy and hot in warmer weather. But if you still want full coverage without sweating all day in the heat, consider a pair of lightweight travel pants. These pants are constructed to be lightweight, stretchy, wrinkle-free, and easy to wear.
They are normally made of polyester and stretch just enough to make sitting during travel easy and comfortable. The next time you fly to a tropical location, don't suffer in heavy jeans. Toss on a pair of these pants and remain comfortable all day!
For Men:
For Women:
Lightweight Clothing for Hot Climates: Light Jackets
Just because you are hitting up a warmer location, doesn't mean you are immune to chilly nights, airport air conditioning, or the rude (and cold) awakening waiting for you when you get home. Bringing along a lightweight jacket is just good sense. It can keep you protected during transport, help you out on a particularly breezy evening, and can even be used for the extra storage pockets offer.
Cargo jackets are the most versatile lightweight jackets, offering protection, deep pockets, and a stylish look that works on absolutely everyone. Toss a jacket over your arm on the way out the door, and don't get caught in a cool breeze on an otherwise warm night!
For Men:
For Women:
If you are looking to pack a pair of lightweight shoes, then you cannot go wrong with this sporty pair that can be literally folded over for easy storage. These incredible little shoes are made of anti-slip rubber soles and waterproof canvas. They weigh a measly 350g a pair, and will hardly take any space in your luggage.
These shoes are great for warm weather hiking, beach jogging, or just as a sporty pair of backup shoes. They come in black, red, brown, and orange, and work on both men and women! Don't forgo an extra pair of shoes just because you want to travel light. Bring these along instead.
If you are looking to do anything active during your winter getaway, then you will probably need a bag or daypack to help you transport your belongings. Nothing is worse than a heavy, stifling backpack to cramp your style. So forget about a sweat-drenched back and opt instead for this petite little daypack. The entire thing folds into a single pouch, which makes it easy to pack.
But when expanded, it is a full 25 L backpack.
It is made of durable, water and tear-resistant nylon, and it comes in three fun colors. It features breathable mesh straps and multiple storage compartments, which will help you to keep your items neat and organized. Forget about a heavy hiking backpack and carry along with these lightweight options instead.
Another great piece to bring along to a warmer location is a lightweight, breezy scarf. It can easily be worn as intended as a fashion accessory, but can also double as a plane blanket, a picnic spread, or a shawl on a breezy evening. This versatile, low-profile piece can be the difference between a good outfit and a great one, or a fine day at the beach and a comfortable day at the beach.
This scarf is manufactured for women, but can really be worn by anyone. It comes in 11 vibrant solid colors and is easy to drape into a nice looking shape. This is one of those pieces that you won't realize you are grateful for until the need arises. Don't be caught with a naked neck – even when the temperatures rise!
Pack a bag, grab some sunscreen, and escape the gray winter days for some warmer weather. With these clothes, you will be perfectly outfitted for the journey!