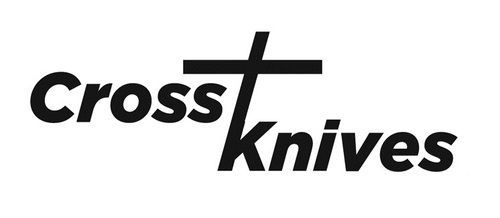 Pete Winkler is an upcoming knife maker and blacksmith. He has made knives now for going on 5 years. Before he started making knives he worked in construction and eventually carpentry and masonry. You can see his latest work on his Facebook page. (click here)
He has even made a complete kitchen cutlery set for a newlywed couple that took nearly a year to complete because of his attention to detail.
Pete made his first knife when he was just 11 years old, out of barstock he acquired, in his fathers barn. He clamped it into a vice and filled it by hand for 3 days. Unfortunately his brother lost it shortly after throwing it at a tree.
It wouldn't be til years later that Pete would decide to make knives for a living. In 1977, with his back against the wall and hitting rock bottom, he had an encounter with God that gave him the push to get back on his feet. So in respect to that moment in his life, "Cross Knives" was born.
When Pete first started out he was buying per-manufactured blades and designing his own scales to put on them. Realizing that he wasn't truly making knives he immediately purchased a band saw, heat treater, a commercial grinder, and 100lbs of A2 steel and has been operating like that ever since.
He attends 30-35 knife shows and annually travels 6-7k miles a year. Pete is one of the few knife makers that do everything "in house", to include sanding or heat treatment. He prefers it this way because it affords him 100% control of everything that happens and that goes into an individual product. He works with a wide range of steels including, A2, CPM02, 1095, 1084, 5160, Cru-forge, V steel, and CPM-3V to name a few.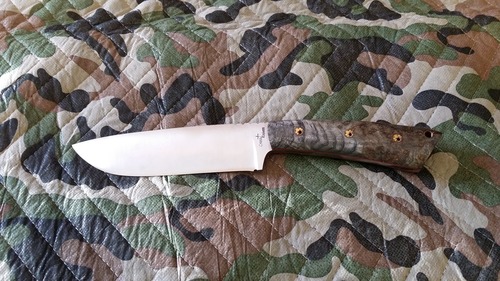 His favorite knives to create out of all his designs are his custom bowie knives and practical hunting knives. A few other knives he offers are The Boys Hunter, Little White Tail, All-Around Hunter, Little Trapper, The U.P. Skinner and even kitchen knives.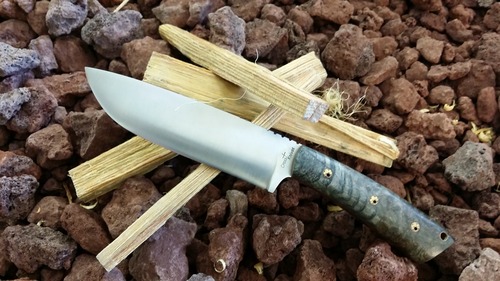 His goal is to make every customer happy and create something they truly want, that is both beautiful and practical. His most exotic knife to date is a custom Kukri knife for a customer in Ohio.
He usually finishes custom work and gets it to his customers within 8-12 weeks, depending on the season. His work ethic is the strongest and starts his projects early in the morning after a cup of coffee and continues on til late in the evening. His dedication to his trade-craft is unparalleled.
Pete says the future of Cross Knives is simple. He will pass his trade down to his two sons and continue to create custom knives this the day he is in the grave.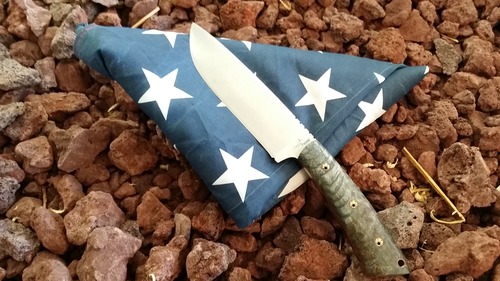 The following is a fully custom knife from Cross Knives. The forming of the blade, its thickness and length, to the handle materials and pins, 30 hours from start to finish. A truly beautiful custom knife from the hands of Pete.