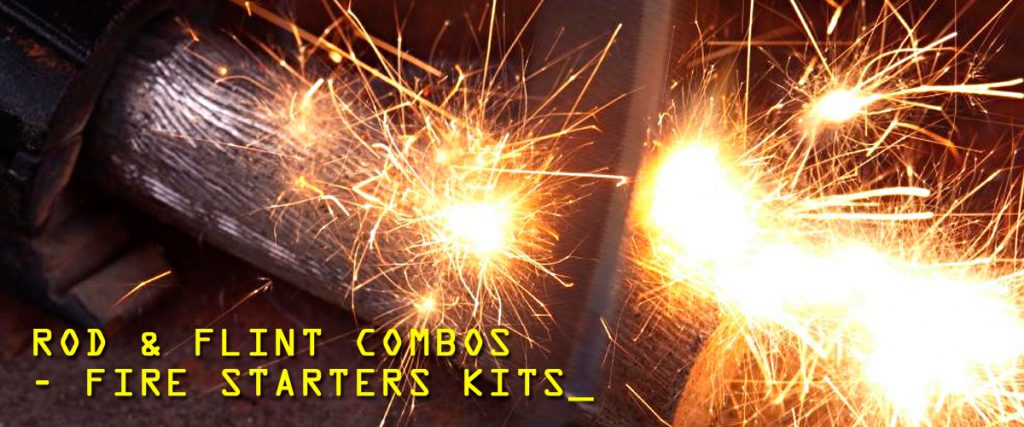 Rod & Flint Combos – Fire Starter Kits
There are many ways to start a fire. Matches and lighters are the most common ways to start a fire. In this post we will be taking a look at the Fire Starters that use a flint rod and a striker. These are great to have for camping, backpacking, hiking and survival gear.
eGear Magnesium Fire Starter w/ Flint Rod & Striker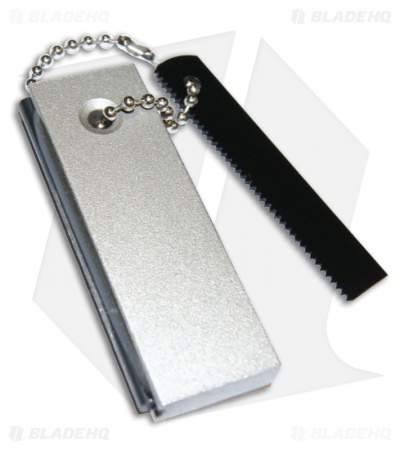 The method of using a flint and rod to start a fire has been around for quite some time. Although it can be difficult to use it is a great source to have on hand. Scraping shavings of the Magnesium into a quarter sized pile will allow for maximum fire power. You then scrape a steel blade against the flint rod to send sparks to light the magnesium. Magnesium fire starters produce sparks at 5400 degrees Fahrenheit.
UST Ultimate Survival Technologies StrikeForce Orange Fire Starter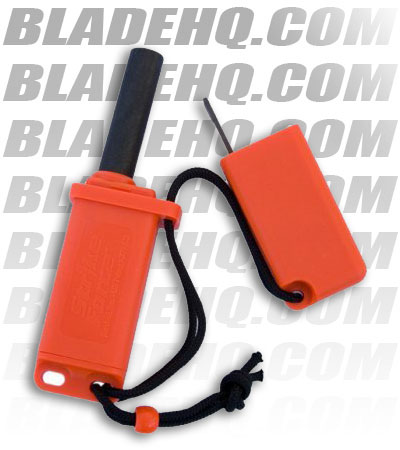 This is a must have when going backing packing. Weighing in at less than 4 ounces, this little fire starter packs a lot of heat.
Aurora Magnesium Fire Starter by Solo Scientific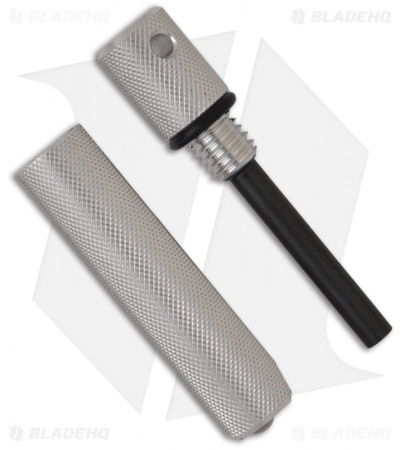 The Aurora fire starter is perfect for backpacking or survival. It has a lanyard hole for the option to wear it around the neck. It is equipped with a water tight o-ring to keep it dry. It's an all-in-one fire starter. It can make sparks up to 5000 degrees F. Replaceable striker for maximum fire power. This is easy to use.
A.R.S. Dog Tag Survival Knife w/ Compass, Fire starter & Mirror

This dog tag survival knife not only has a compass but has a fire starter flint rod that it comes with. Unfortunately the tag doesn't come with any way to attach or carry the fire rod. The rod is also a little hard to hold on to while trying to light a fire. But the cool factor still remains. The nice thing is the small concealable size of the rod making it easy to put in a pocket or first aid kit. Always good to have for a last minute ditch survival tool.
Exotac nanoStriker XL Fire Starter Ferro Rod Ultra-Portable Keychain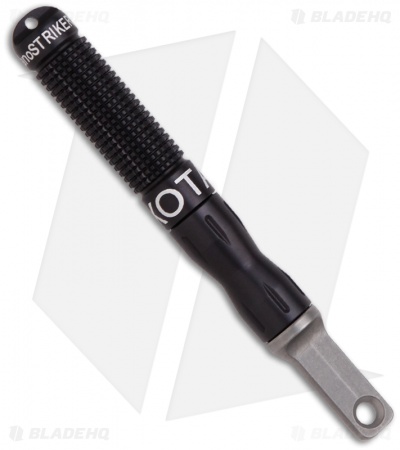 The XL features a ferrocerium rod and tungsten carbide striker that are stored in the 6061 aluminum body. The threaded body pieces have o-ring seals for waterproof performance. The ferrocerium rod is rated for 3,000 strikes. The nanoSTRIKER XL's great design makes it perfect for survival kits and everyday carry on a keychain.
ESEE Knives Advanced Fire Kit w/ Capsule, Compass, Ferro Rod, IR Tape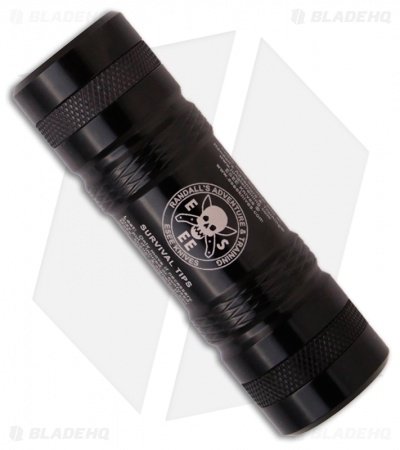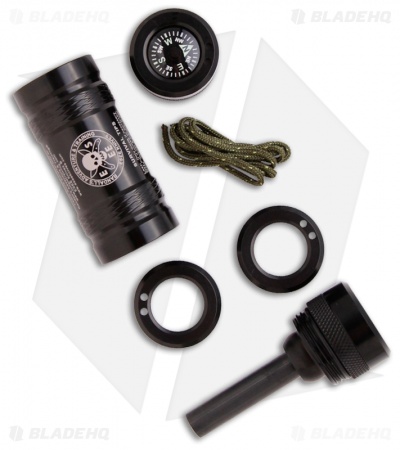 The ESEE knives fire kit is great for any survival kit as it comes with the striking rod for making fires. The rod has nice grip making it easy to hold on to. It also has a water tight container for storing extra tinder, fish hooks or any survival gear you can think of.
From $5 to $100, any of these fire starters will be a wonderful addition to your survival/outdoor gear.