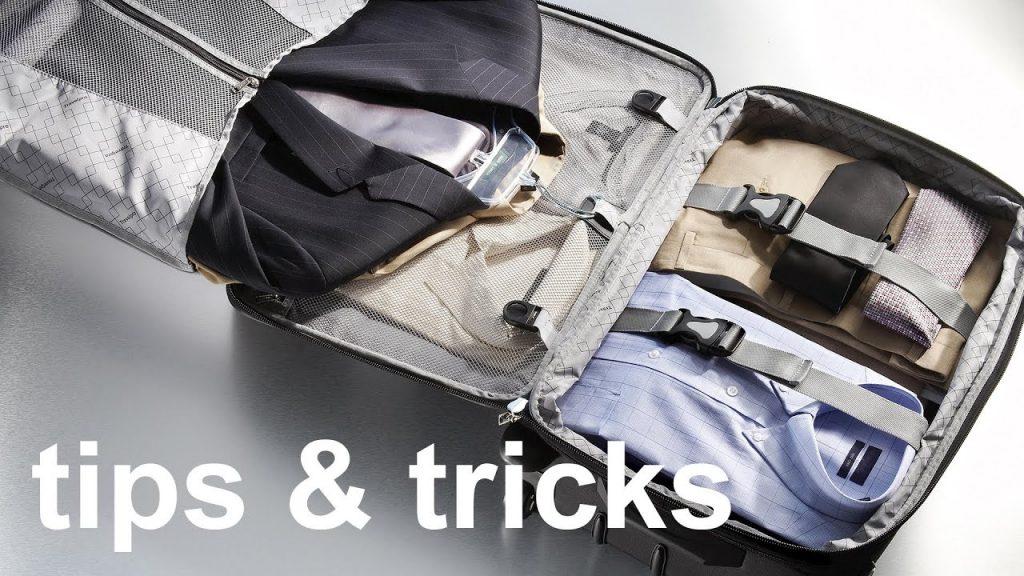 Wrinkle-Free Clothing Travel Guide
Wrinkle-free Clothing for Travel
There is a very frustrating travel conundrum that most globetrotters struggle with. You want to look your absolute best in your travel photos, but donning clothes that have been shoved into a suitcase wind up wrinkled. There's even more pressure if you are a social media maven.
If you are serious about delivering stellar, clean-cut photos to your dedicated followers, you are going to need a way to de-wrinkle your wardrobe before the photoshoot. Fortunately, there are several ways to accomplish wrinkle-free travel:
Steamer
Mini iron
Wrinkle-release spray bottles
Clothes that are unlikely to wrinkle to begin with
Below are the two best products in each of those wrinkle-free travel categories. Choose whichever system works best for you, and never again experience embarrassment over your creased and messy looking clothing.
Wrinkle-Free Travel – Best Travel Steamers
This steamer is small, compact, and super easy to use. Just unscrew the top and fill up the water well. Replace the top, turn it on, and wait a few seconds for the powerful steam stream to begin. To use it, just point the steamer at your clothes, and watch as the wrinkles magically disappear under the moisture and heat.
Make sure to hold the steamer upright during use, to prevent the drip of scalding hot water. Don't forget to empty it out before packing in your suitcase. Steamers are fantastic for travel as they are small, light, easy to use, and work on any and every fabric.
This powerful little machine isn't just a clothes steamer, but so much more in one. The water tank heats in 25 seconds and will run for up to 10 minutes, which should be enough to de-wrinkle all but the most complicated garments. In addition, the powerful steam spray can actually sanitize and refresh your fabrics.
If you will be traveling for a long time, but are unsure about the availability of laundry facilities, then bring along this little baby and you will be able to look and feel your best with just the wave of this wand.
Wrinkle-Free Travel – Best Travel Irons
This little iron can take the wrinkles out of almost any fabric and even comes with a 7.5-foot power cord for maximum reach. It has a small water tank for it's a steam feature that heats up in 15 seconds or less. Plus, it has an easy-to-use one-touch steam control and three temperature settings.
This wrinkle-free travel gadget comes with a convenient little travel bag, which makes it easy to store in your luggage. Did I mention it only weighs one pound?
This iron is a two-in-one steamer and travels iron. It is the only 120V, which means it isn't the most heavy-duty iron on the market, but it will de-wrinkle you in an emergency. This wrinkle-free travel item measures a paltry 7" x 4" x 3", and only weighs 2lbs. It will easily fit in your luggage.
The actual ceramic plate is quite small, but it is perfect for anyone just looking to press out a collar or the hem of their clothing. It is a great solution for quick trips or small jobs.
Wrinkle-Free Travel – Best Wrinkle-Release Sprays
If you don't want to haul around a compact, yet still somehow inconvenient steamer or iron, consider bringing along this wrinkle-release spray. No electricity or heat required, just spritz your clothing, tug at it a bit, and smooth out the wrinkles.
You will be amazed at how quickly and easily your clothes hang smoothly without any added heat. Downy is a trusted brand, so you can feel confident that this spray will work exactly as intended.
This little spray bottle will de-wrinkle and deodorize your clothing. It almost makes it like an ironing board and a washing machine in one. It has a fresh morning scent that keeps wrinkles at bay, and it helps to reduce static cling.
Just like the Downy product listed above, to use this you only need to spray, tug, and smooth in order to enjoy sharp looking, wrinkle-free clothing. This is wrinkle-free travel gone easy.
Wrinkle-Free Travel – Best Folding Boards
Sometimes the best way to look smart during travel is to ensure that your clothes are wrinkle-free from the beginning. To accomplish this, you must carefully fold and store your clothing. This packing folder with a bonus folding board allows you to neatly fold your shirts, pants, skirts, and dresses, before sliding them securely into place in the packing sleeve.
Your clothes will be transported uninterrupted with this wrinkle-free travel gadget. When you reach your final destination, simply hang up your clothes and they will be ready to wear!
Ever wonder how retail stores keep their piles of clothing looking so neat, tidy, and uniform? Well, they use these convenient little folding boards in order to keep their shirts creased in the right places. If you fold your clothes super neatly before packing, they are likely to stay neat during your journey.
When you pack your bag, take care to individually fold your important pieces. You'll be nearly guaranteed to look great during your time away. It takes some extra effort before you hit the road, but it will absolutely be worth it in the end! Plus, you can leave this wrinkle-free travel item at home.
Wrapping Up Our Wrinkle-Free Travel Guide
As you can see, a little investment can save time and money. These wrinkle-free travel items are easy, effortless, and budget-friendly. These are all especially helpful if you are traveling for business. Pack up some of these items and have a safe trip!