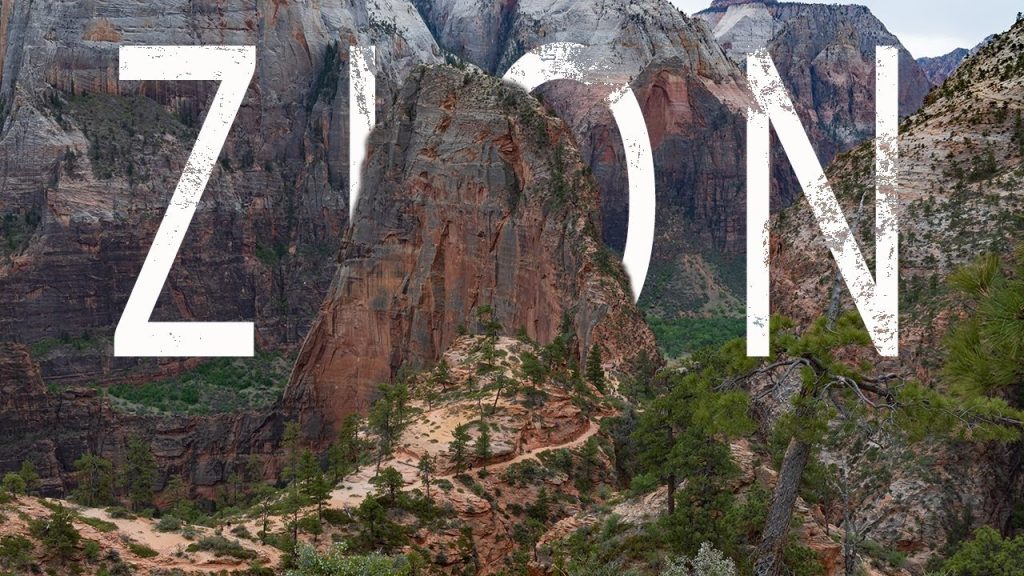 Family Hiking in Zion National Park
I'd heard about the pure majesty of Zion National Park, but I'd dismissed the possibility of going because I thought it was for granola folks that get their thrills hiking through an unforgiving desert with 20 lb back packs, human waste bags, and nothing but MRE's to sustain their lives.  Nothing against those awesomely brave folks, but no thanks!
On a whim I scheduled a trip there last year.  We loved it so much that we went back this year and took the boys.  To my delight and surprise, Zion's can be a luxury vacation with just the right mix of sweat, nature, and pure indulgence.  Let me tell you how to pull it off!
First off, let me tell you that the beauty of Zion's brings tears to my eyes.  It is so stunning  that it leaves you with nothing to say.  It beckons you forward and provokes you to put one foot in front of the other so that pretty soon, you've traveled brazenly into unknown territory just for another glimpse at the towering red fortresses that make up the incredible landscape.
Zion's is located in Southern Utah about four hours from Salt Lake City.  It's an easy drive on I-15 with a couple left turns at Toquerville and you're there-you can't get lost.  It is located at the top of the sweet little town of Springdale.  You will come into town at the bottom of  Zion Park Blvd.  It's a street lined with mom and pop shops, unique restaurants, outfitting companies, coffee shops, and lovely hotels.  No offense to the locals, but it's really the only street you need to venture down on your whole trip.
Springdale operates a bus system that goes up and down the Blvd. all day.  There are stops all along the length of it and you can grab a bus for free at any of them to travel up and down the street.  The last stop is the Springdale Visitor's Center which is really just the entrance to the park.
Our favorite hotel is the beautifully modern Desert Pearl Inn.  It is a mile away from the park entrance and is equipped with gorgeous rooms and copious amenities.
Oh, and I can't forget to mention, it's backyard is the Virgin River.
When you are in the town of Springdale you somehow feel sheltered from the world.   The mountains and cliffs are so close to you that they appear to be shields.  You just have to be there to know what I mean.
I recommend getting up early for a power breakfast.  I kid you not, Springdale is home to some of the best breakfast food in Utah.  Try the Deep Creek Coffee Company for a killer vanilla latte, MeMe's for the best crepes in the world, and Cafe Soleil for a breakfast sandwich that will set your loins aflame.
Get to the park early as it is much more pleasant to hike in the cool morning air than to bake in the midday sun!  We typically do a morning hike, lounge at the hotel pool in the heat of the day, have an early dinner to beat the crowds, and then take a nice and easy evening walk.  It's the perfect day!
Once you make your way to the park, there is bus system (not to be confused with the one in town) that will take you to every stop in the park.  The narrated tour recording will tell you which stops to take for which hikes.  Your hotel will also give you a guide indicating the length and level of the hikes so you can pick what fits your schedule and fitness level.  You can take the bus ride for a round trip tour of the whole park which is a must for new visitors.  It really gives you a picture of the varying landscape and beauty of this rugged jewel that is Zions.
Emerald Pools
A hike I recommend for families is the Emerald Pools.  It is the most hiked trail in the park and offers a one mile hike to the lower pool, and longer hikes to the middle and upper pools.  It's a little steep, but doable for most on a cool morning.  Here is Mason enjoying the upper pool.
Riverside Walk
On our second day we start with the Riverside Walk.  It is an easy paved trail with gorgeous views of the Virgin River.  It opens up into the bottom of the Narrows.  Oh, the narrows-a hike not to be missed.  It's a slot canyon adventure where the trail is the riverbed.  The steep walls shelter you from the blazing sun and the views are indescribable.
Weeping Rock
I also recommend Weeping Rock.  It is a very steep, but literally 15 minute hike that takes you to a breathtaking red cliff that continuously seeps and trickles water.  You stand at a viewing point that will melt your heart, as you get drizzled with water from the looming rocks above.
Pa'rus trail
Pa'rus trail can be accessed at the entrance to the park without taking the bus.  It's a paved walk that circles Zion's campgrounds.  this is fun to do in the late evening when the sun has lowered behind the horizon.  It's fun to see those crazy campers out and about.  There is plenty of deer, lizards, and squirrels to keep you company and you can access the river for a relaxing resting spot.
Food
Let's not forget to talk about dinner.  You've just burned tons of calories in the great outdoors so why not indulge?  I have two favorite places to share with you.   The first is The Spotted Dog Cafe.  This is an elegant little upscale joint offering American faves like short ribs, meatloaf, burgers, fish, and the most indulgent truffle fries.  Better than the food though is the shaded patio with views that you just can't beat.
My other favorite is The Whiptail Grill.   It is a converted gas station serving modern fresh Mex and Southwestern treats.  My favorite is the chili relleno with beef tender loin.  Scrumptious!
At the entrance to Zions, there is a dream catcher that holds hundreds of lockets engraved with those who have visited the park.  You can buy your locket in the nearby gift shop and leave a piece of yourself in this peaceful place.
Some practical tips about visiting Zions:
Book your hotel or camp spot very early.  Peak season is March to Thanksgiving and they fill up.  Don't go without a booking because you will likely be disappointed.
You need at least three nights to enjoy all there is to experience.
Pack light.  There's nobody looking glamorous on this vacation.  It's all about cargo shorts, t-shirts, and ball caps.  It's a nice change, even for divas.
Hike in the early morning and evenings if you aren't hard core.  You will sweat less and beat the crowds.
Buses get busy during peak hours of mid morning and late evening, but they are fast and frequent so no need to worry.
Pick a hotel with a kitchenette and bring stuff for sandwiches and snacks.  Food is pricey here so eating one meal in per day will save you a ton of cash.
Use Trip Advisor-they give great information on all there is to do in Zions.
Oh, and they have a movie theater, ice cream shop, and a liquor store, what's not to love?
I have really fallen in love with this place.  It's a must-see for hard core outdoorsy types.